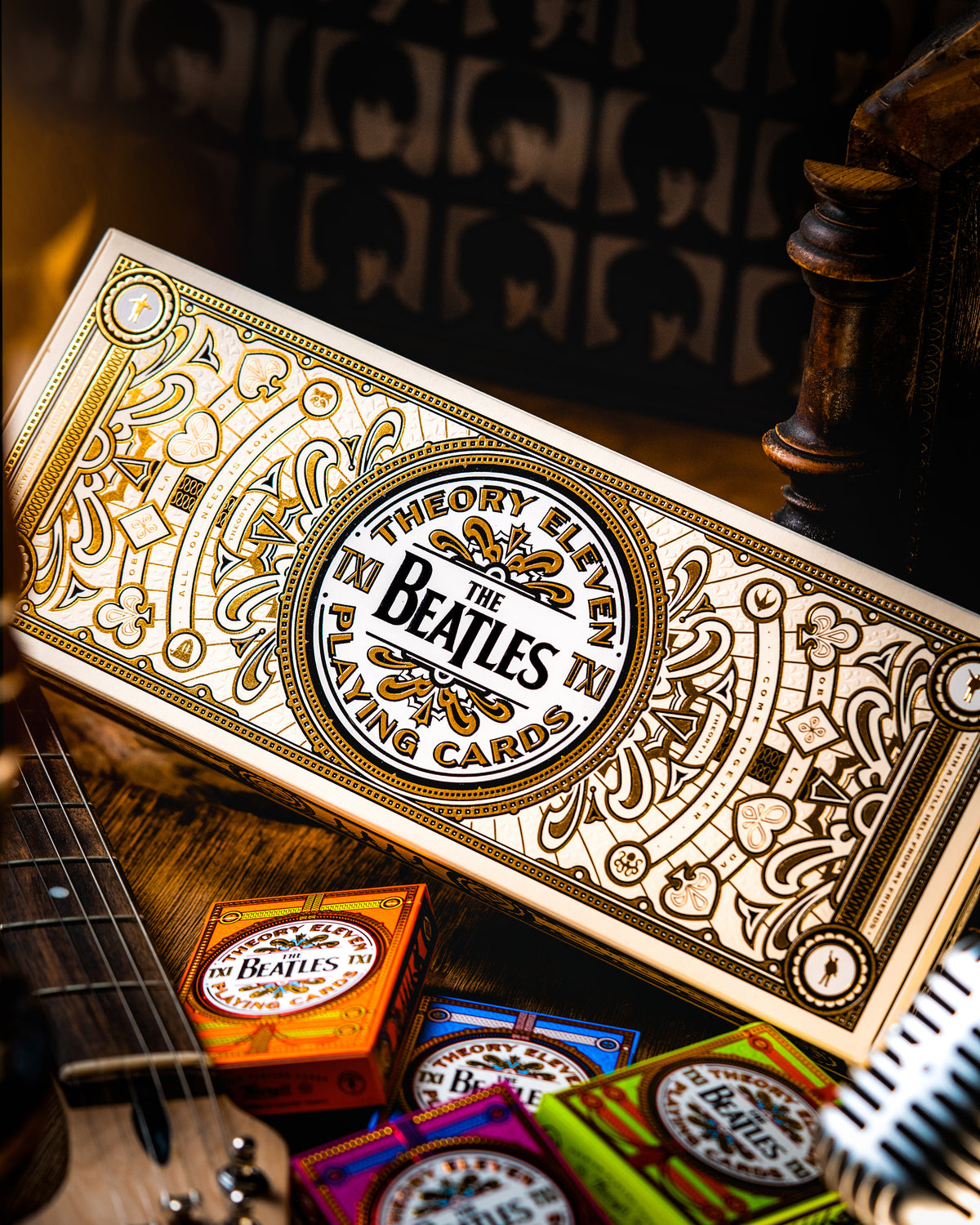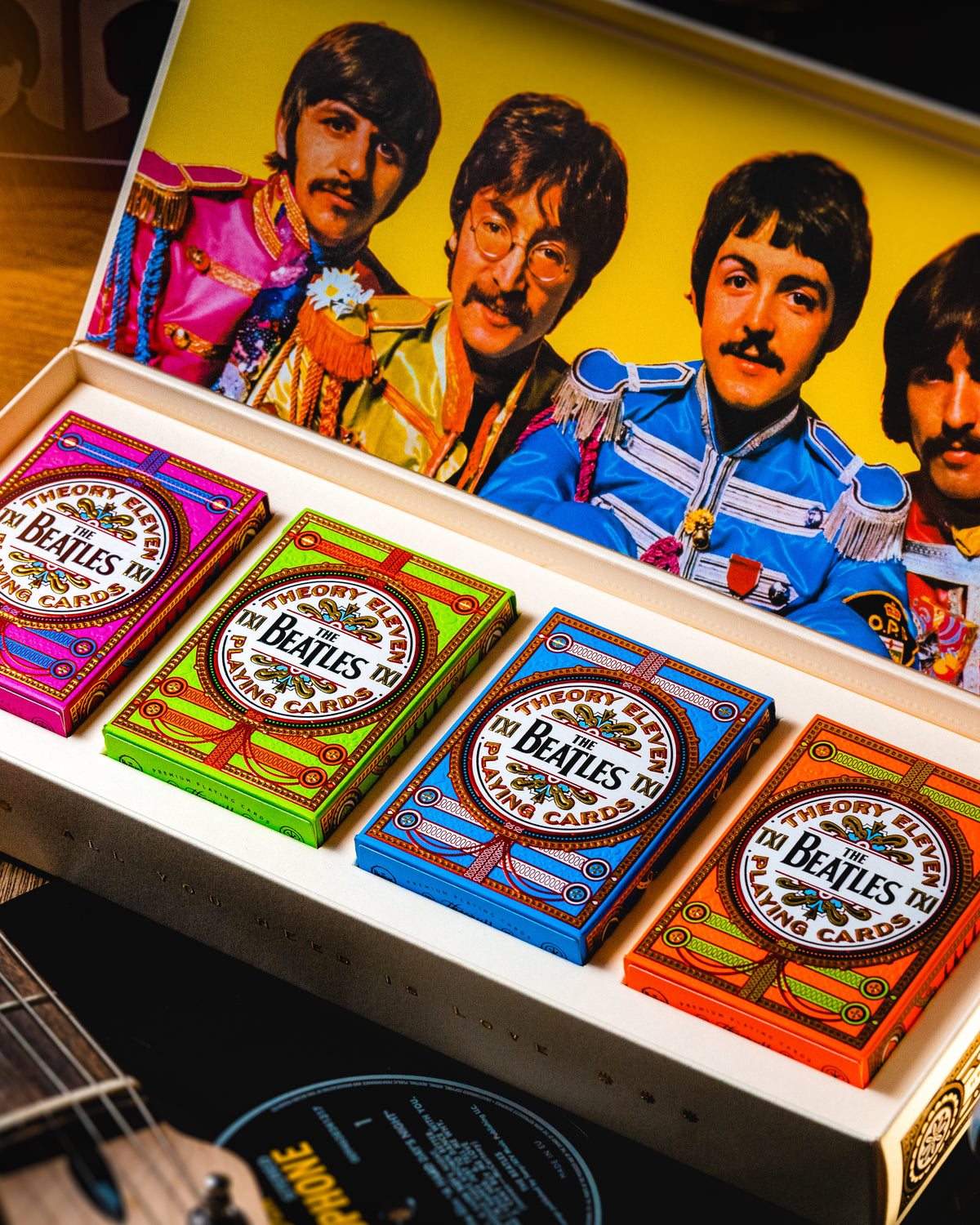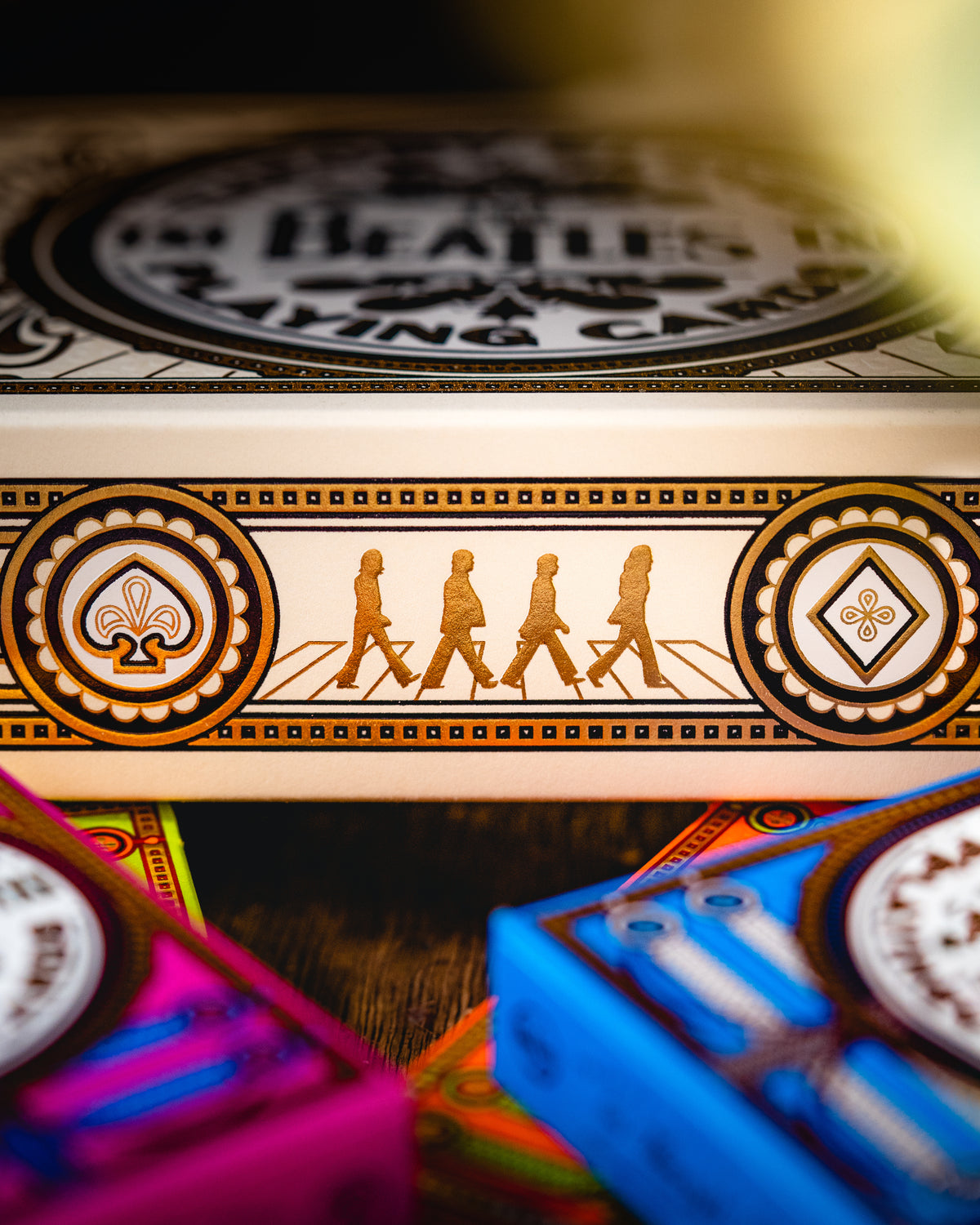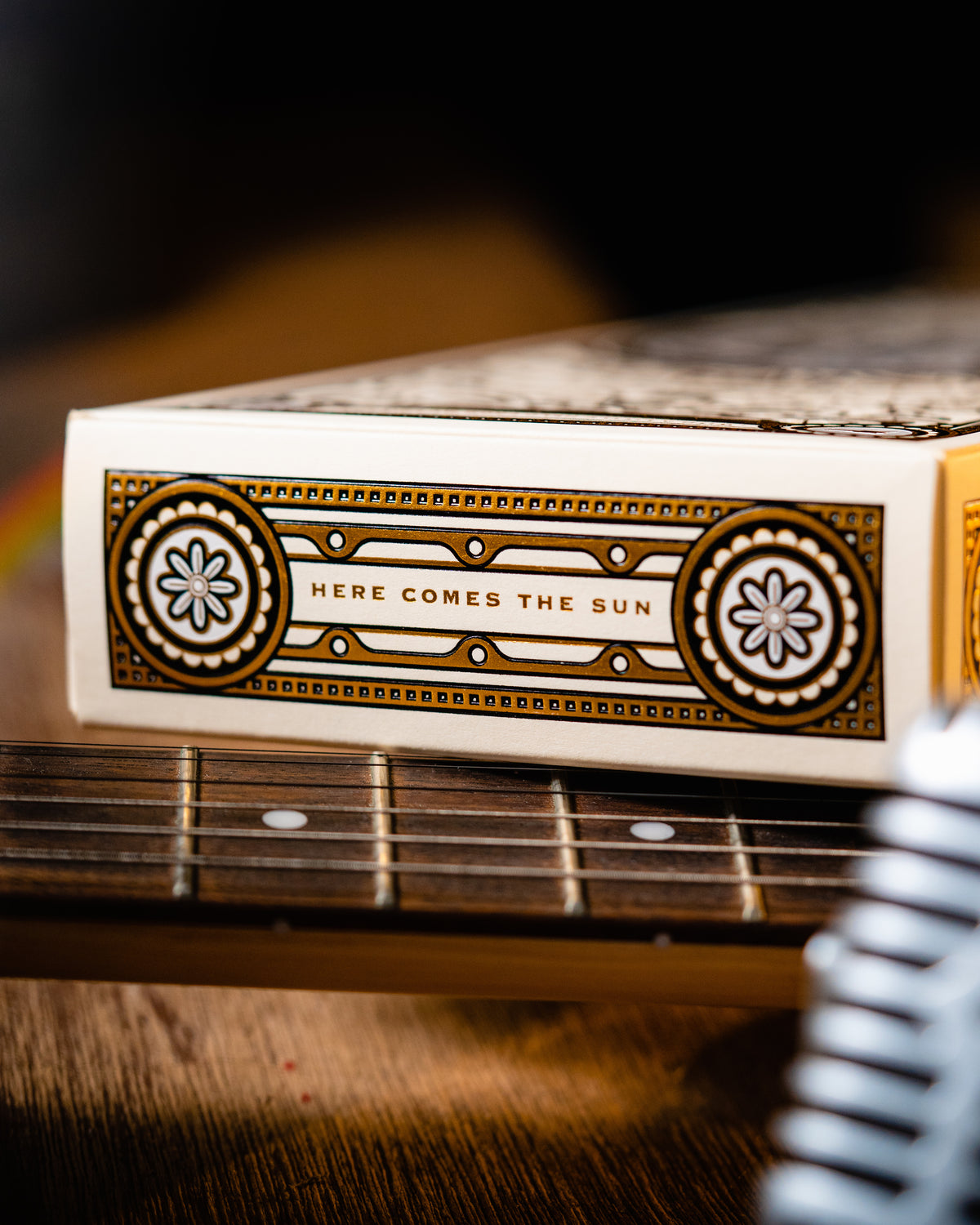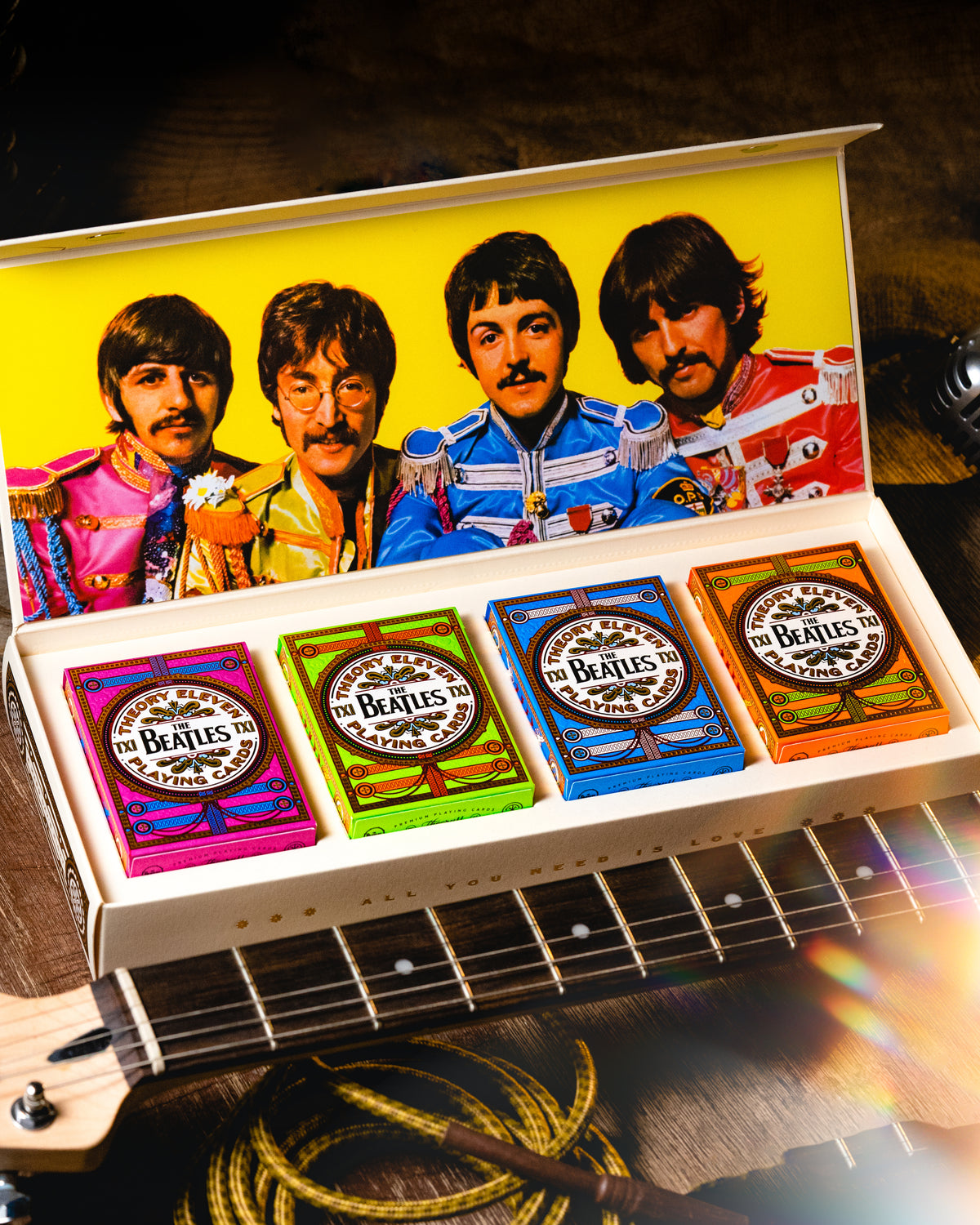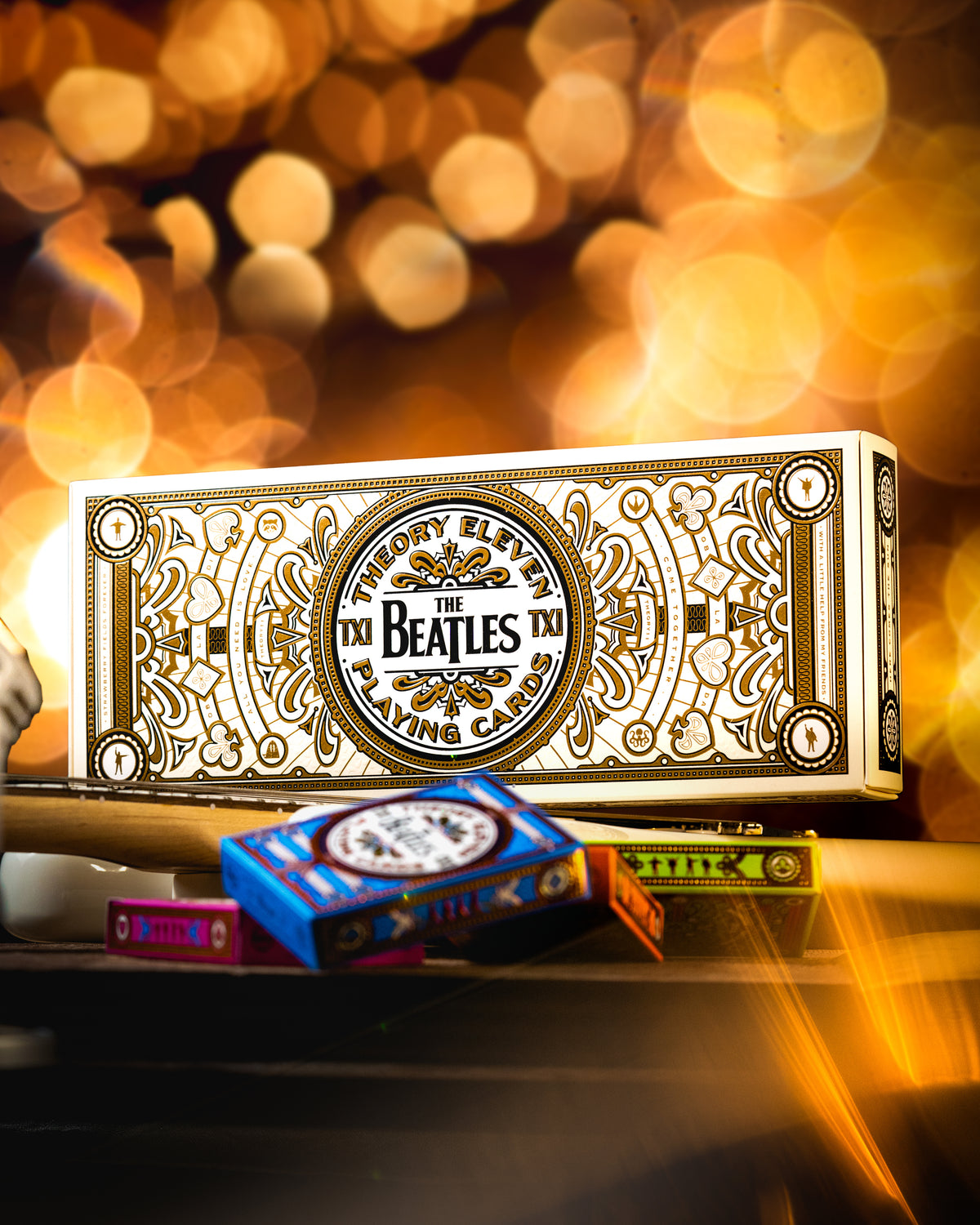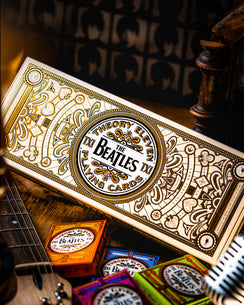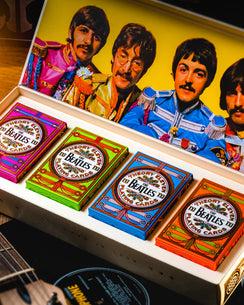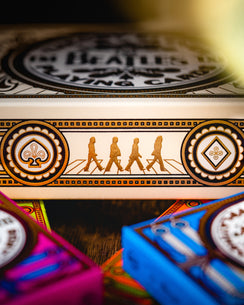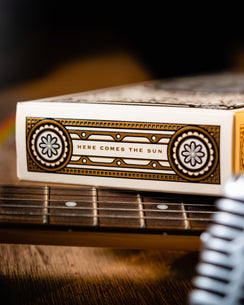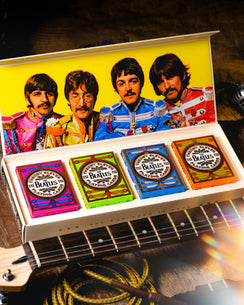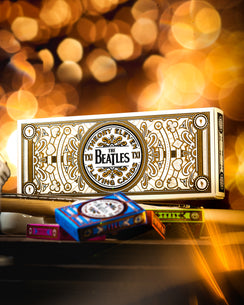 Playing Cards
The Beatles Playing Cards
A breathtaking gold foil box containing one of each of The Beatles Premium Playing Cards. Handcrafted in the USA.
The box set contains one of each color deck (four total).
Features
The box, the back design, and all card faces have been meticulously crafted to pay tribute to the band's storied history and enduring legacy. From the early days in Liverpool to becoming a worldwide phenomenon, take a journey with the band each time the cards are held in your hand and brought out for play.
Shipping & Guarantee
theory11 ships internationally, with multiple shipping options to most destinations. You can see all options and cost for each during the checkout process. Our decks are crafted with unrivaled craftsmanship, and we stand behind our work with a 15 day money-back guarantee.