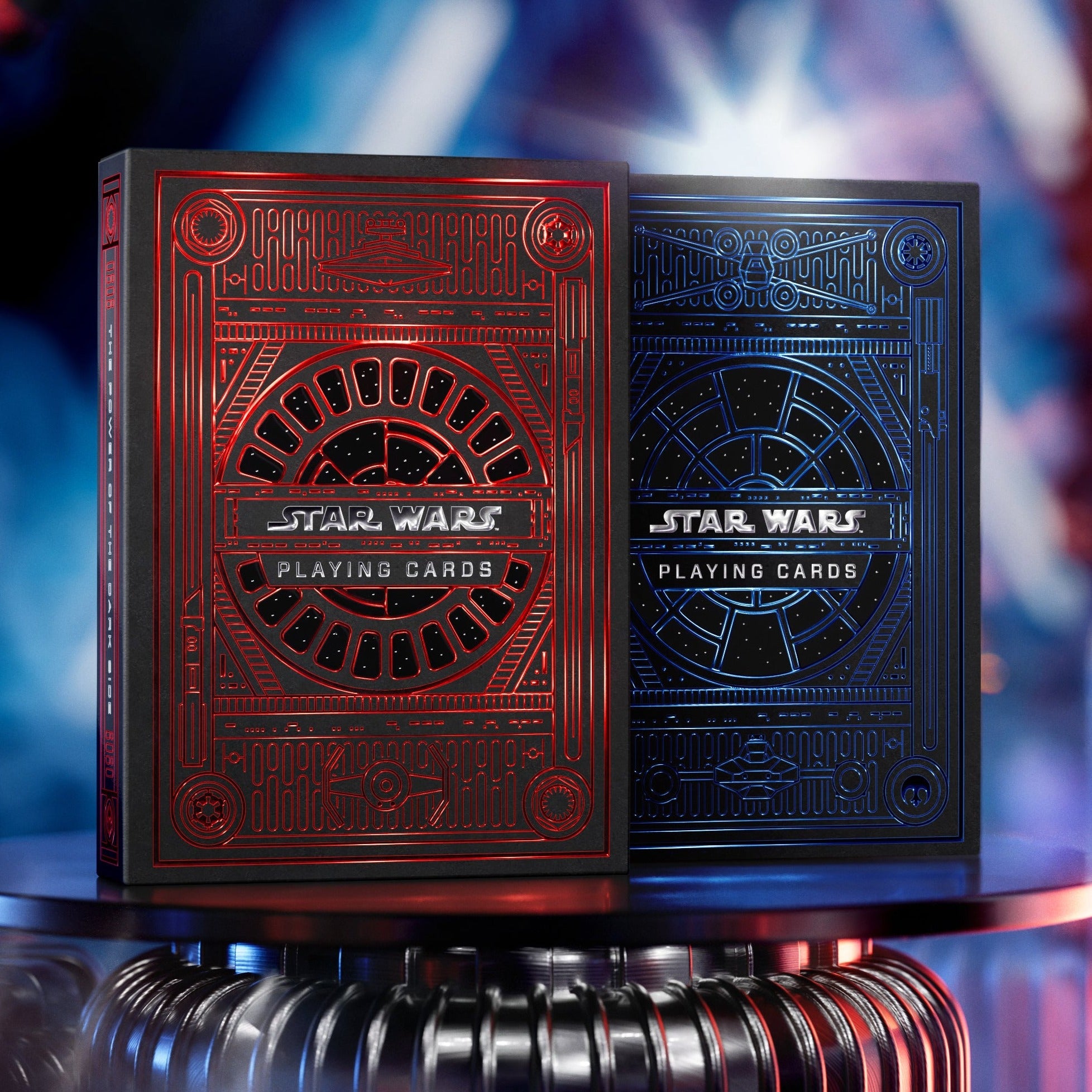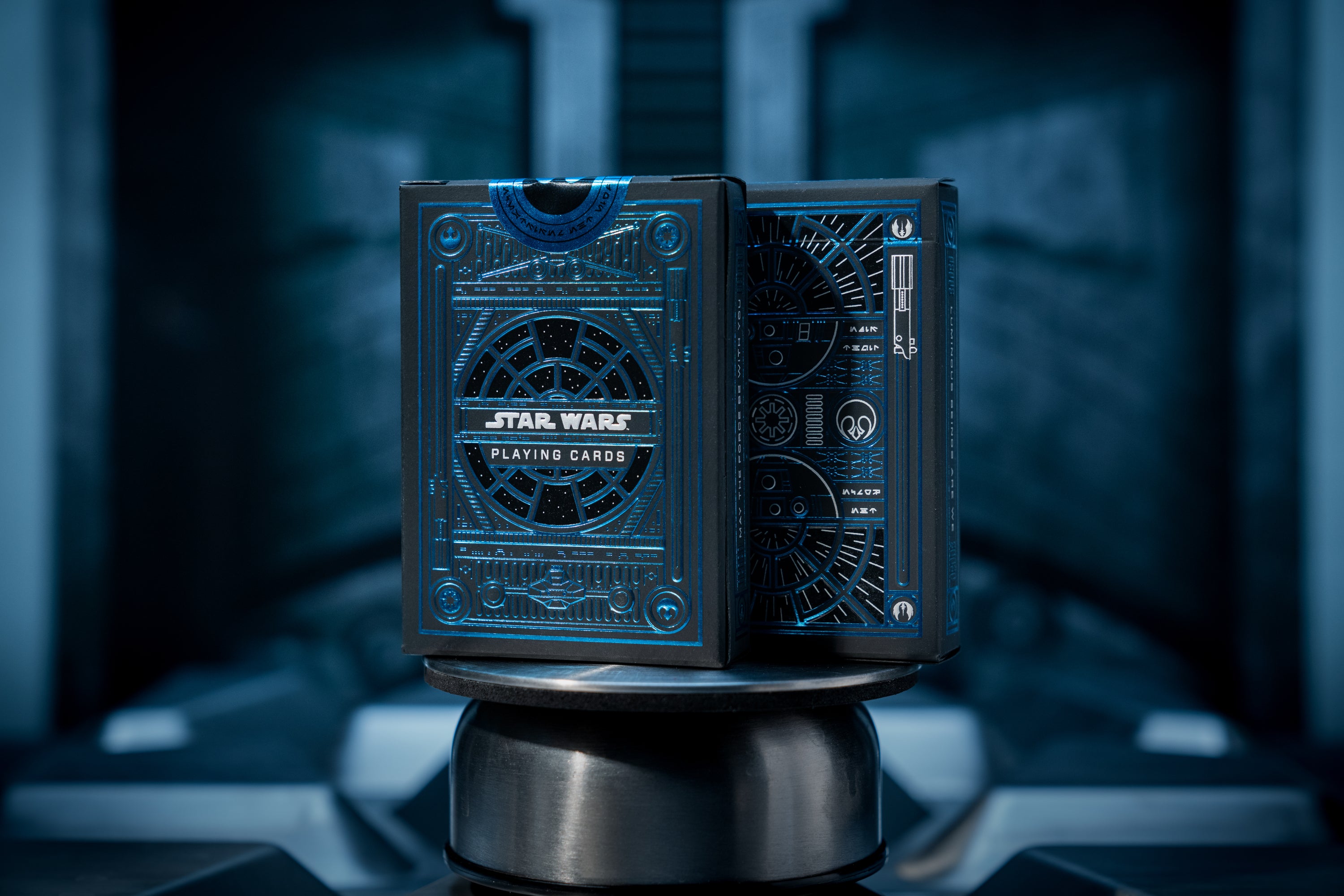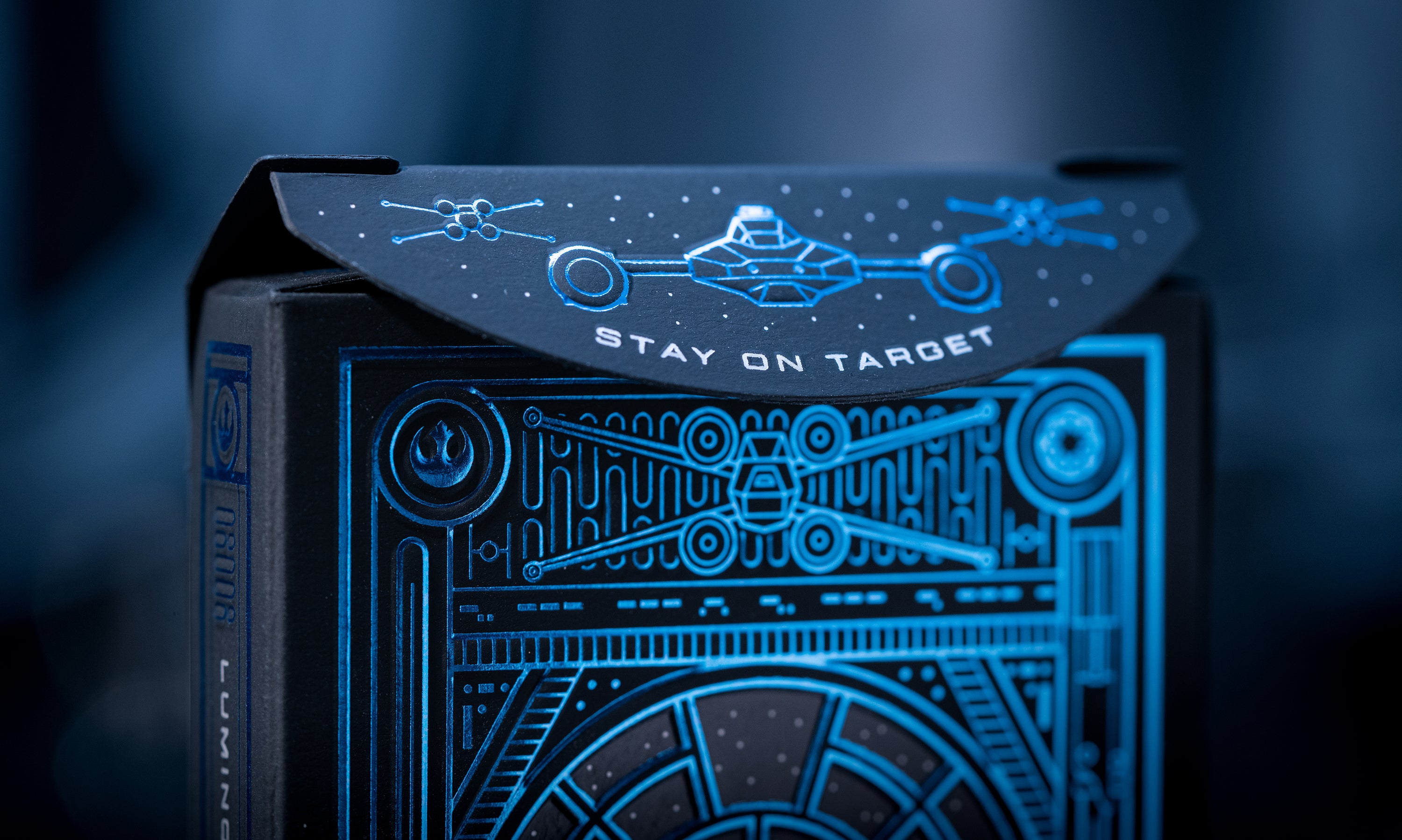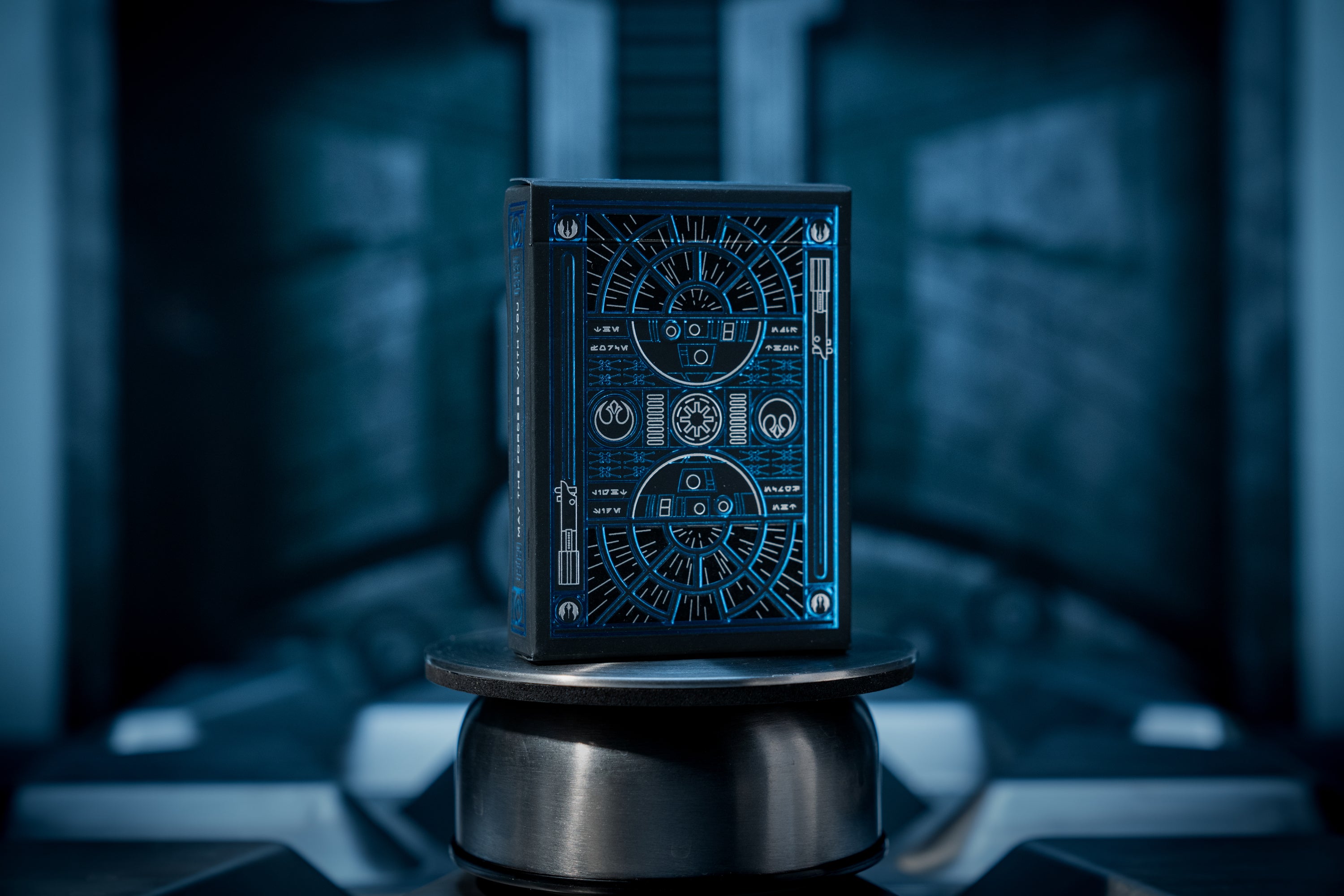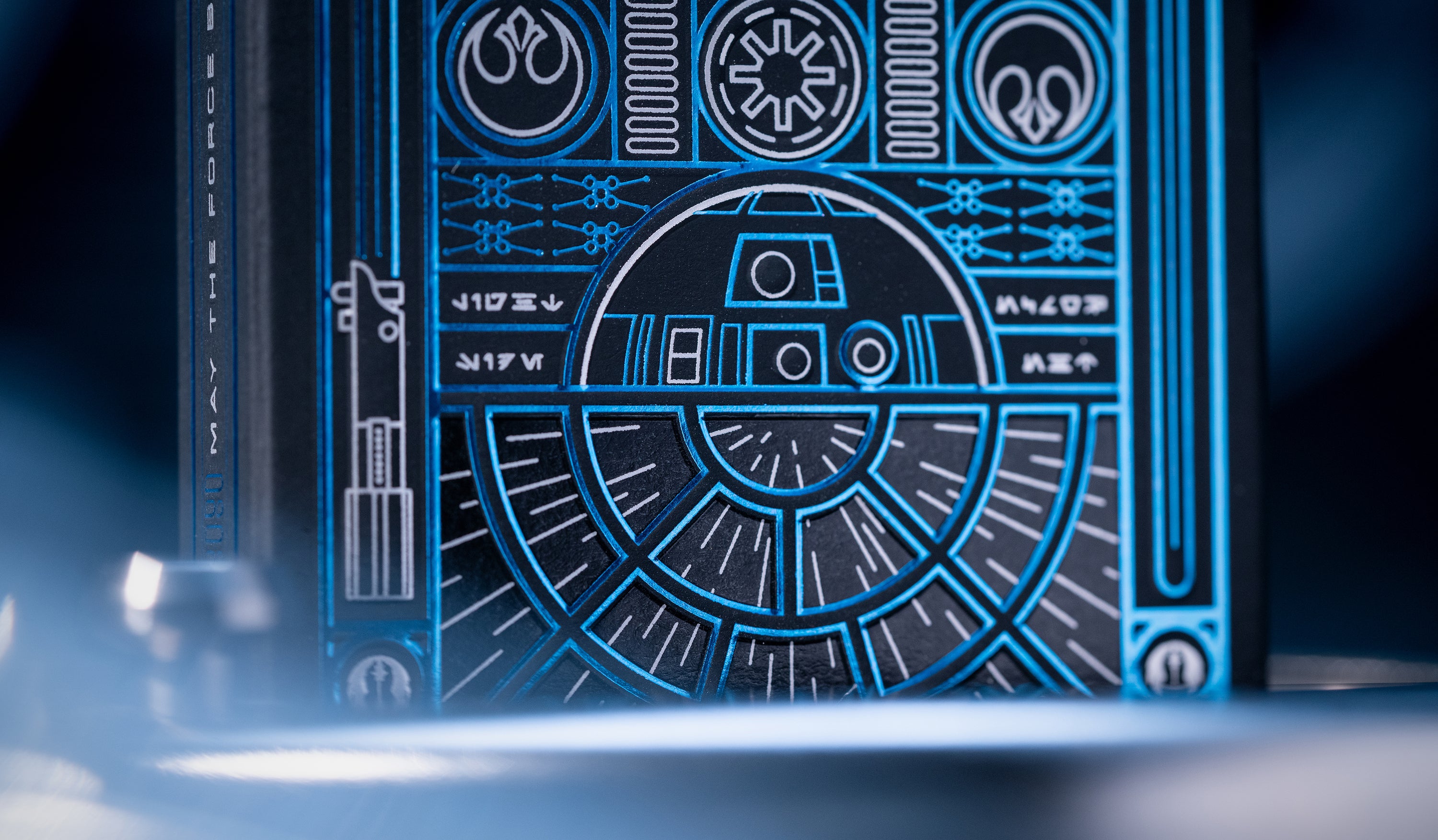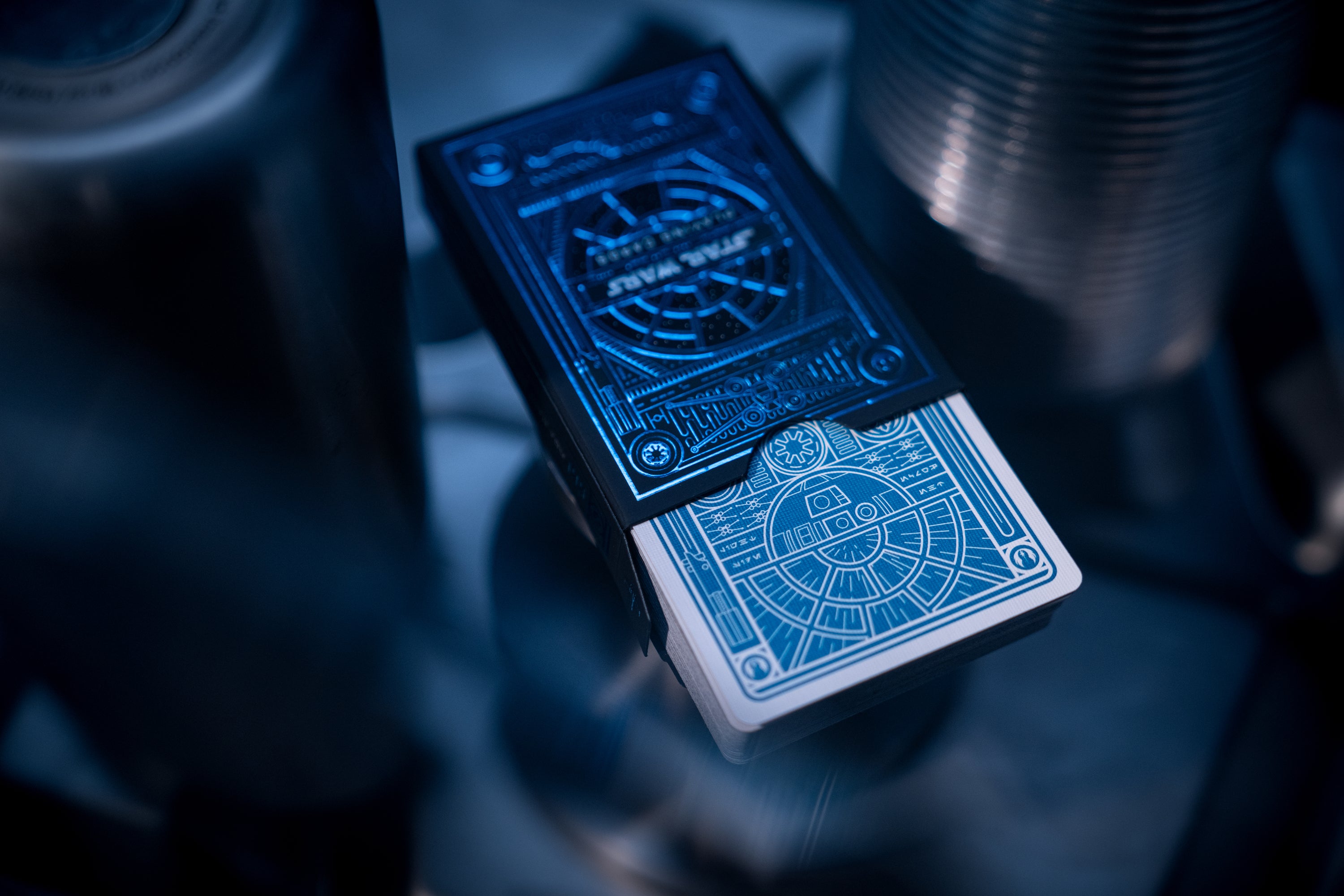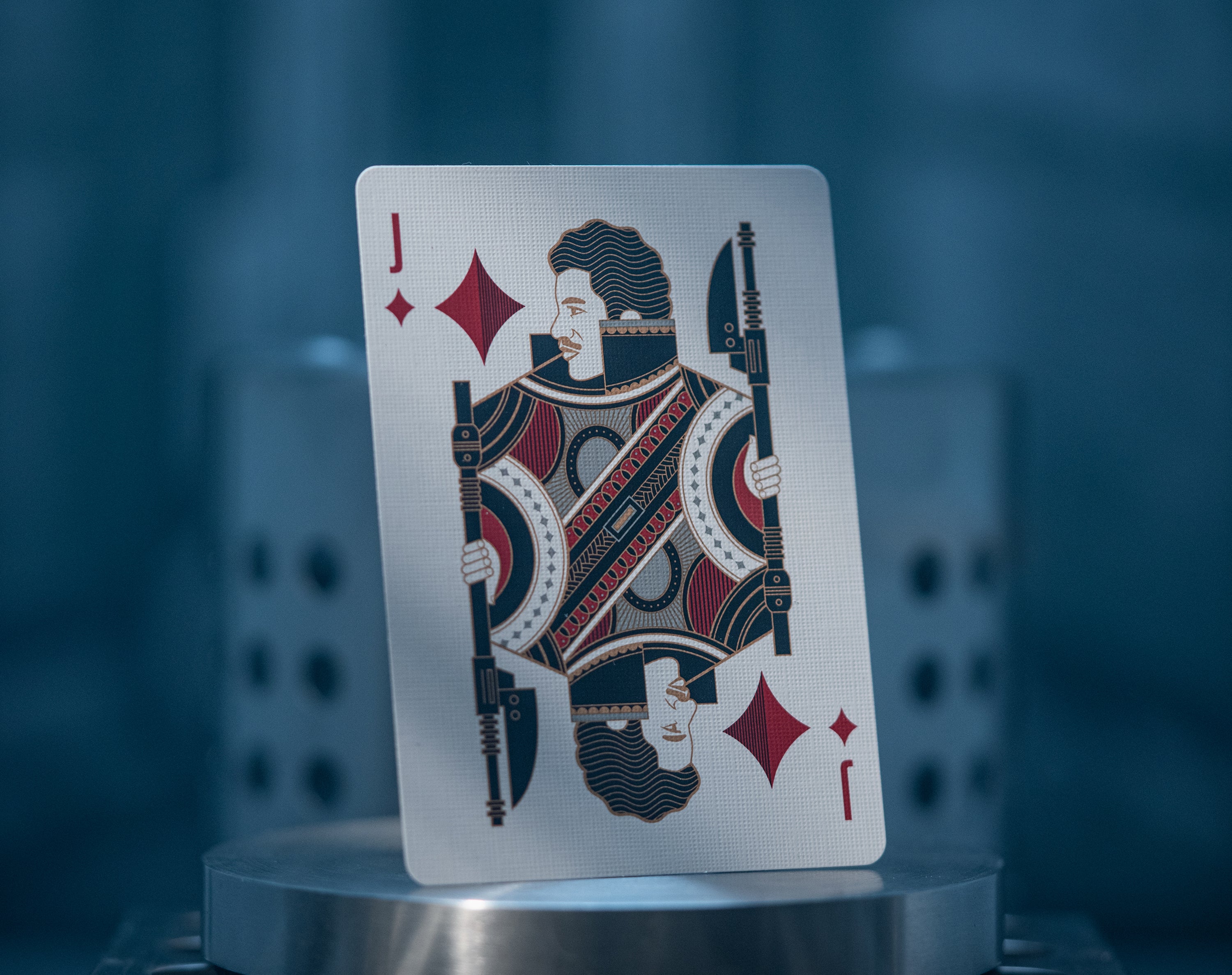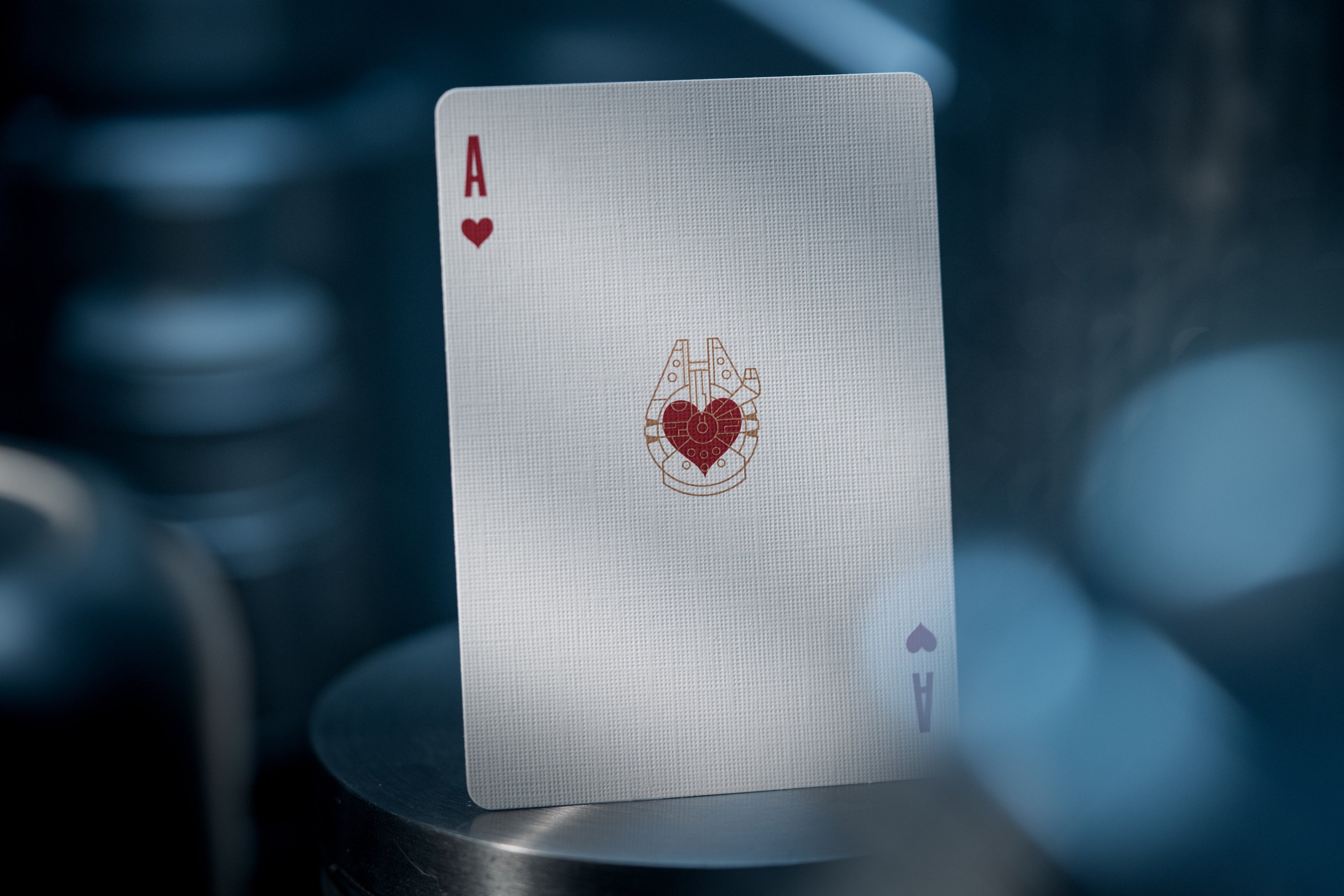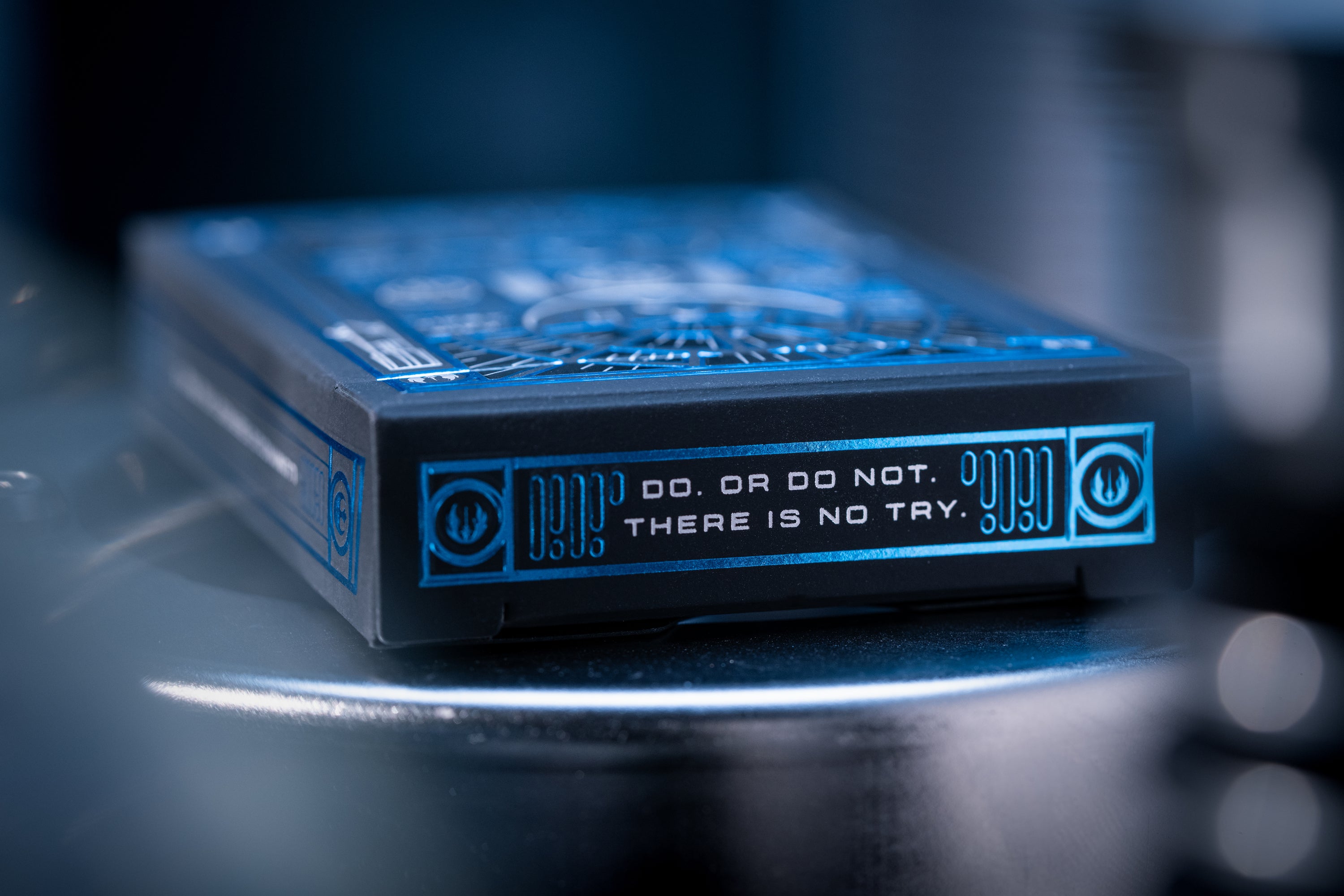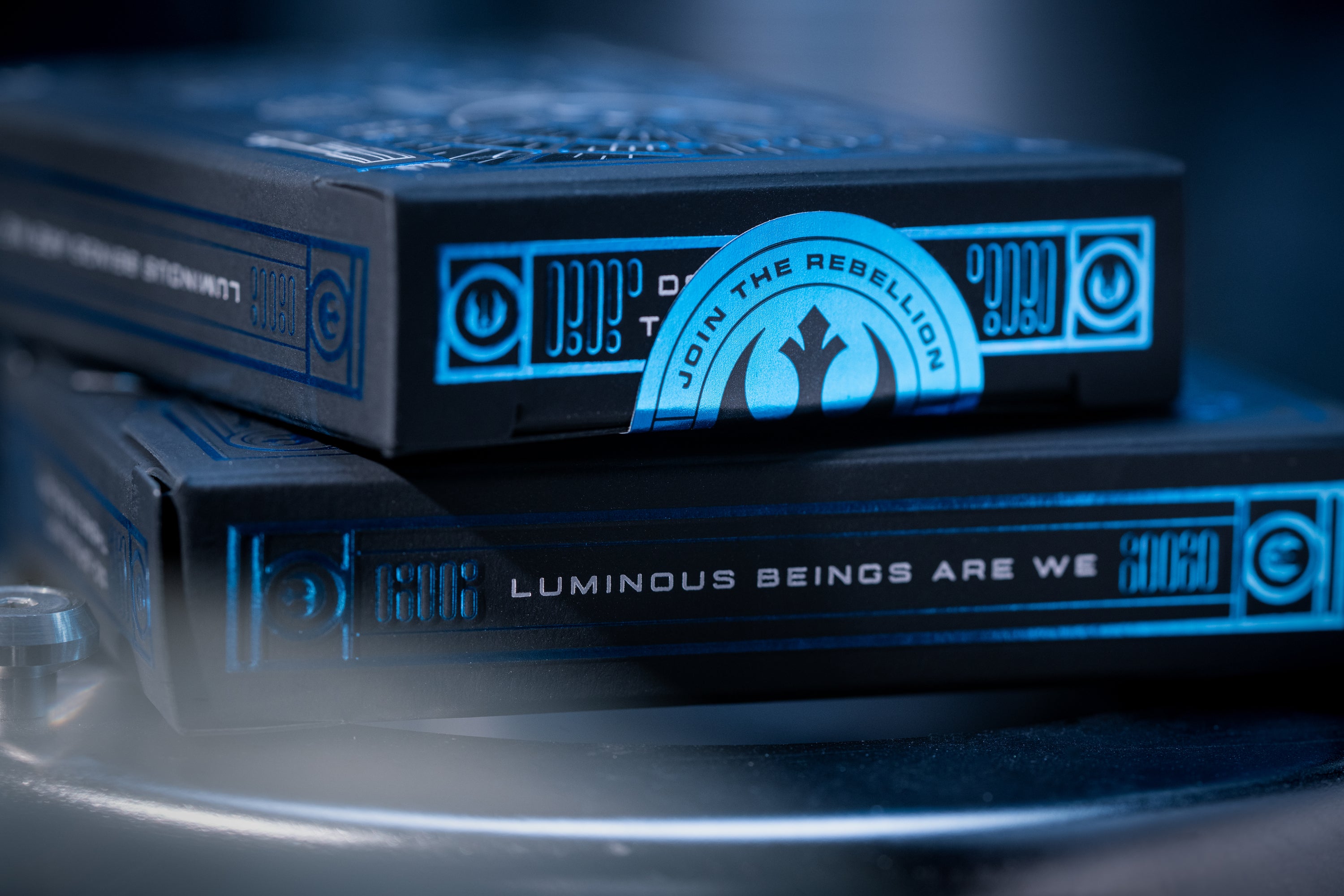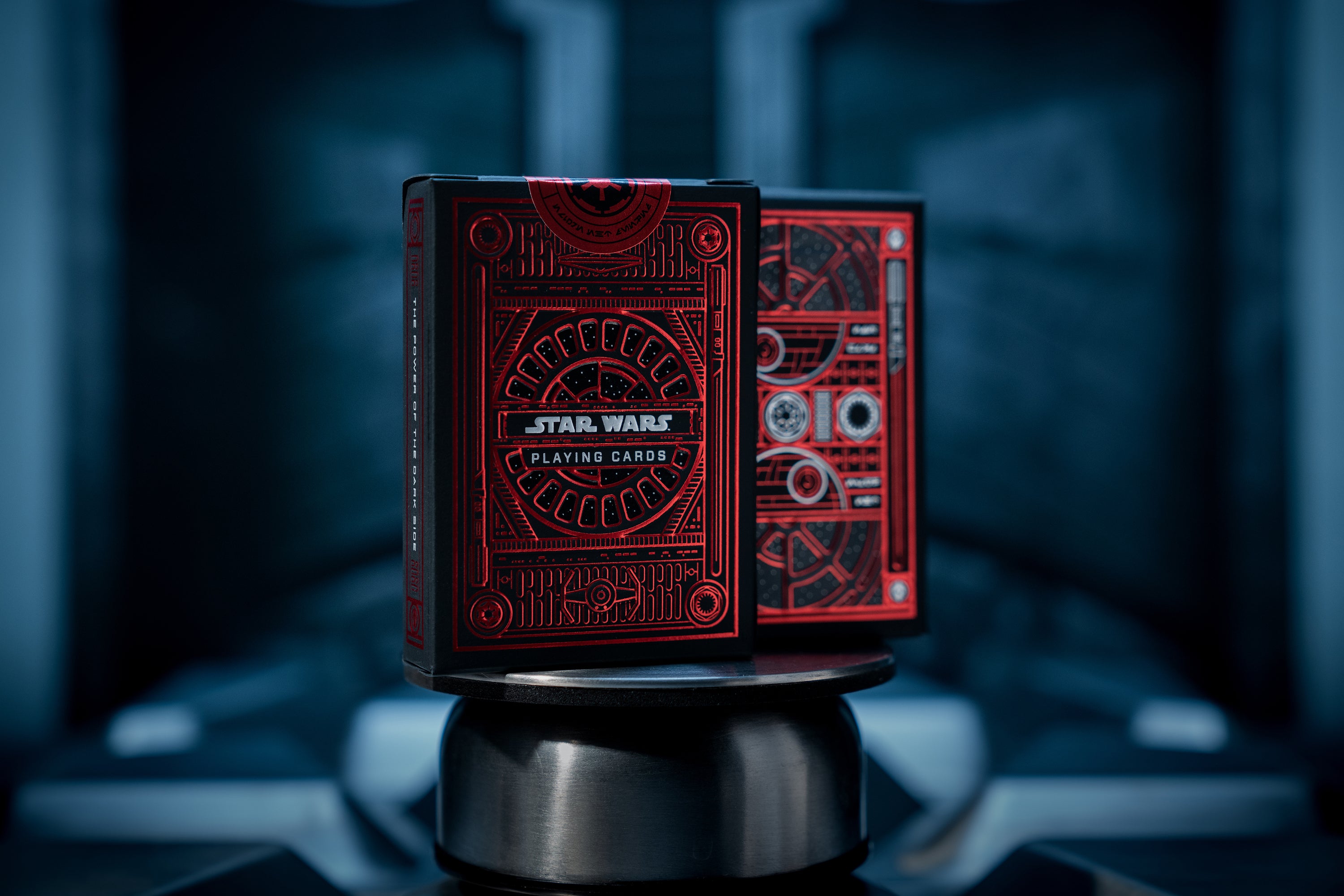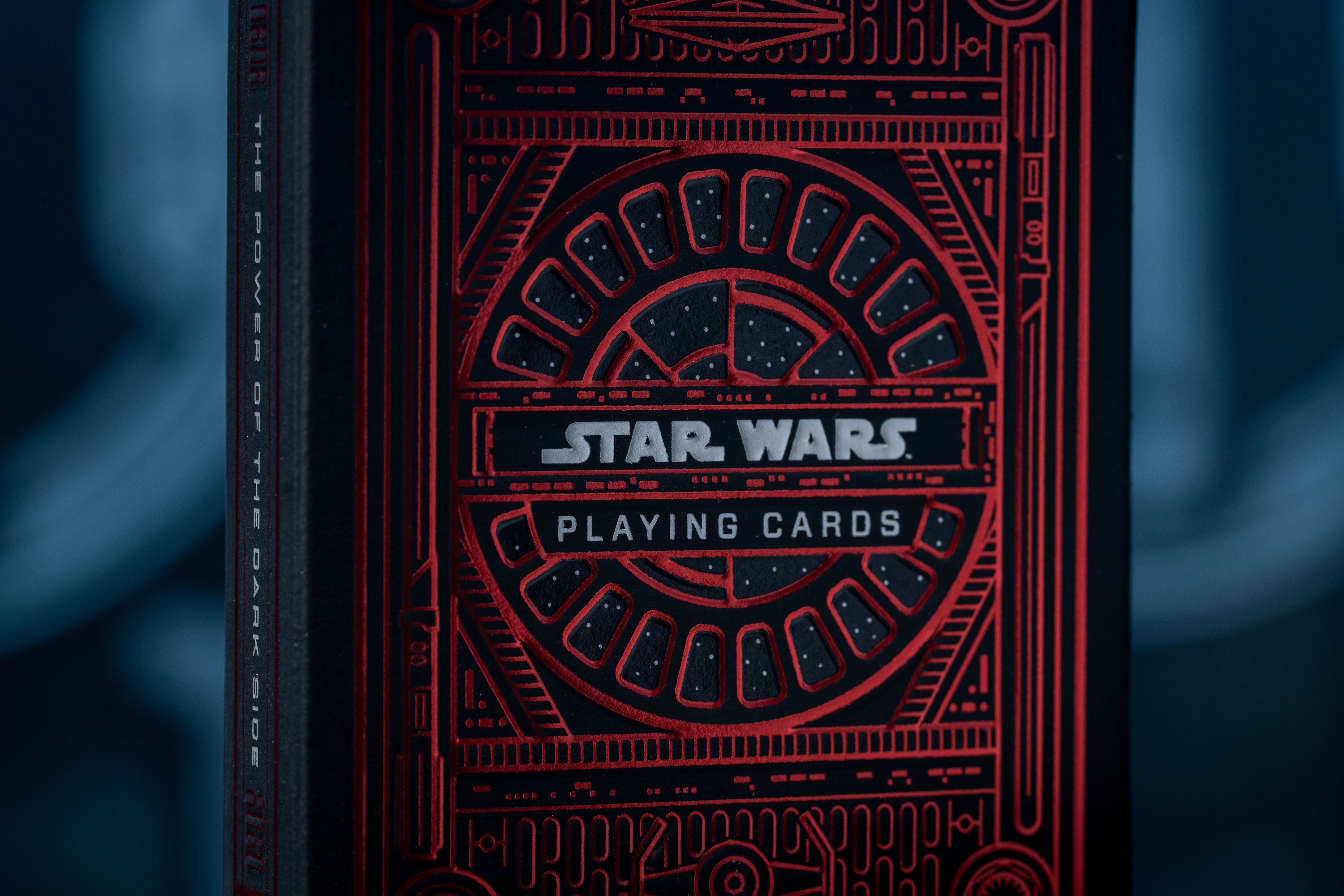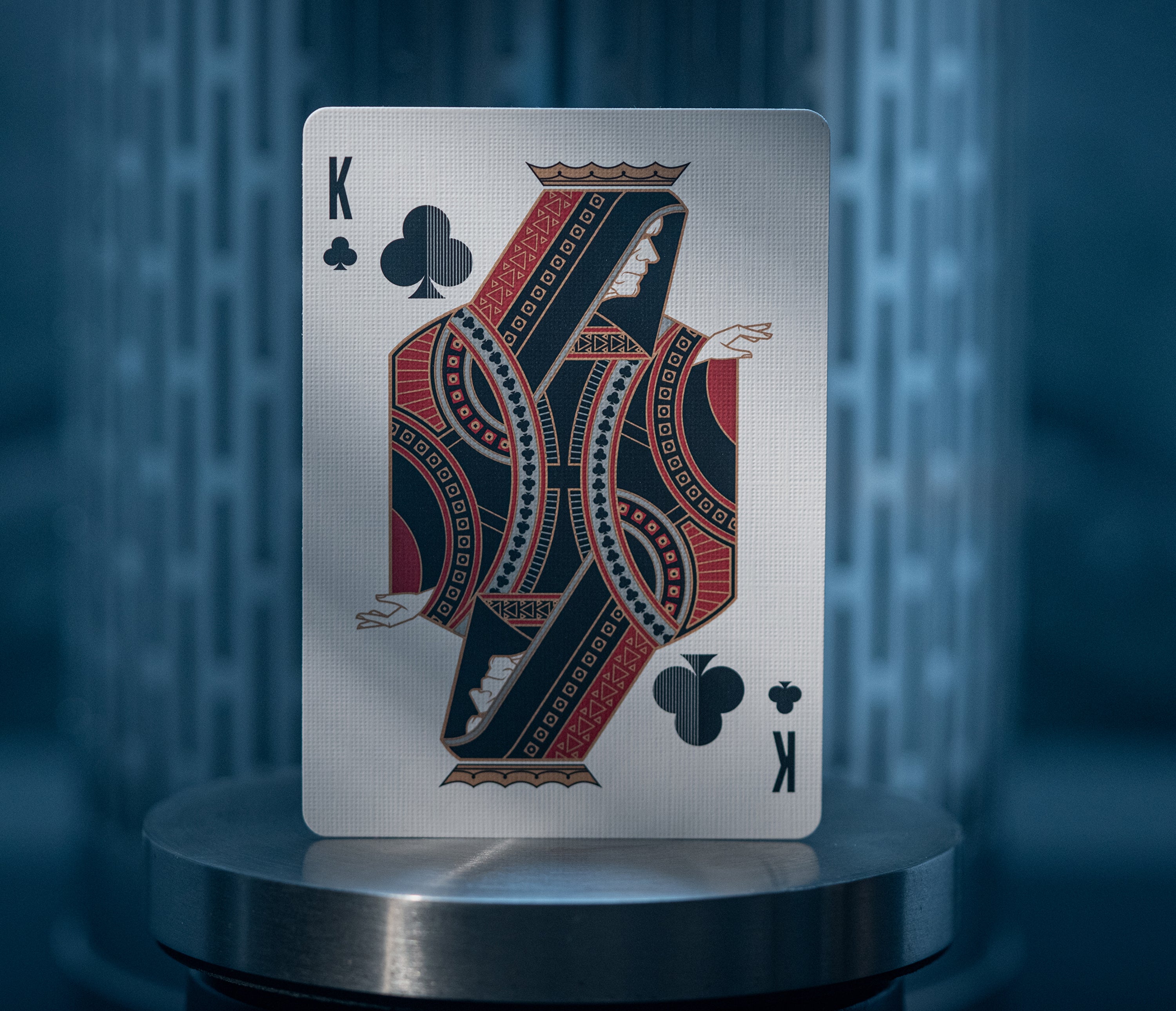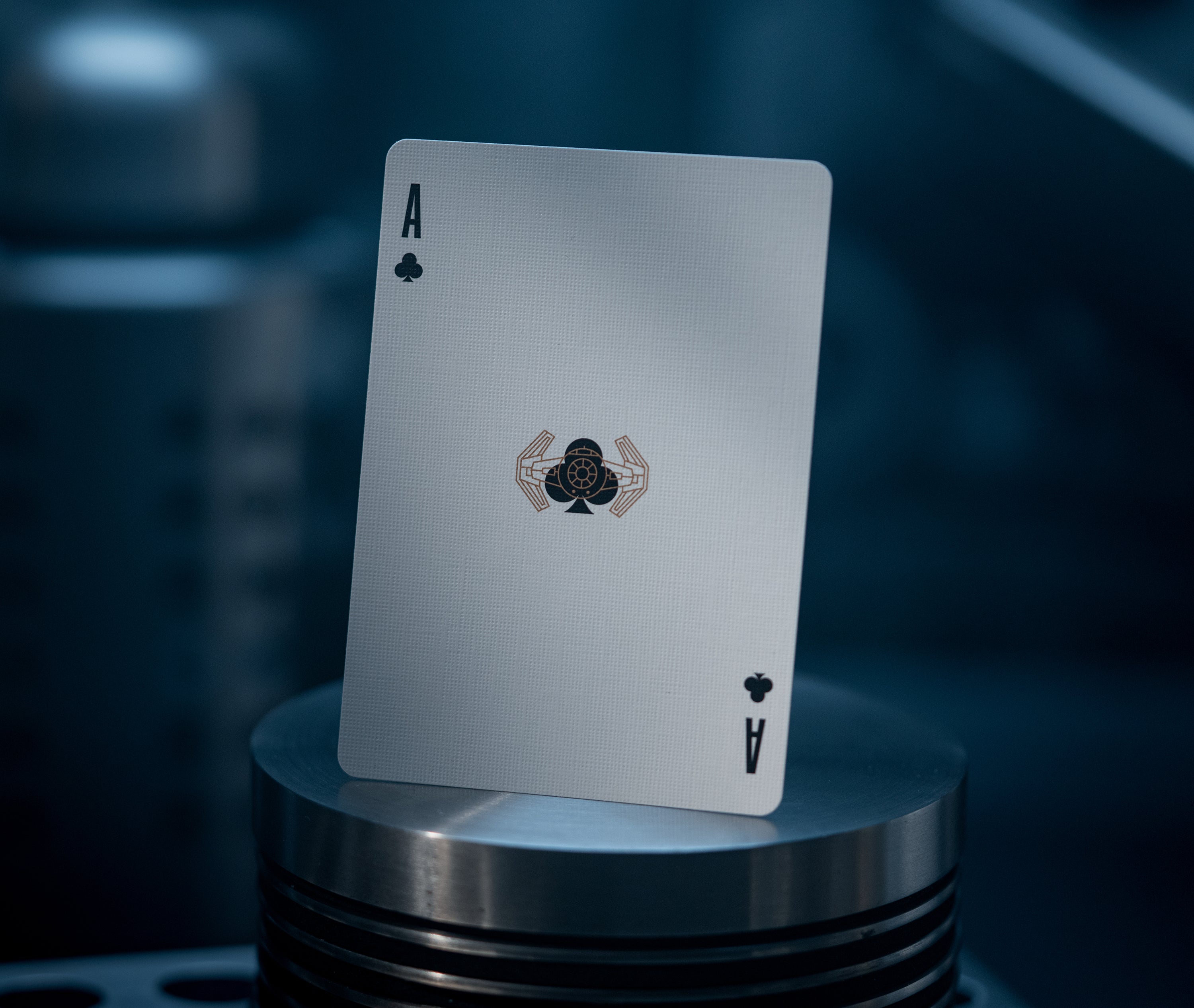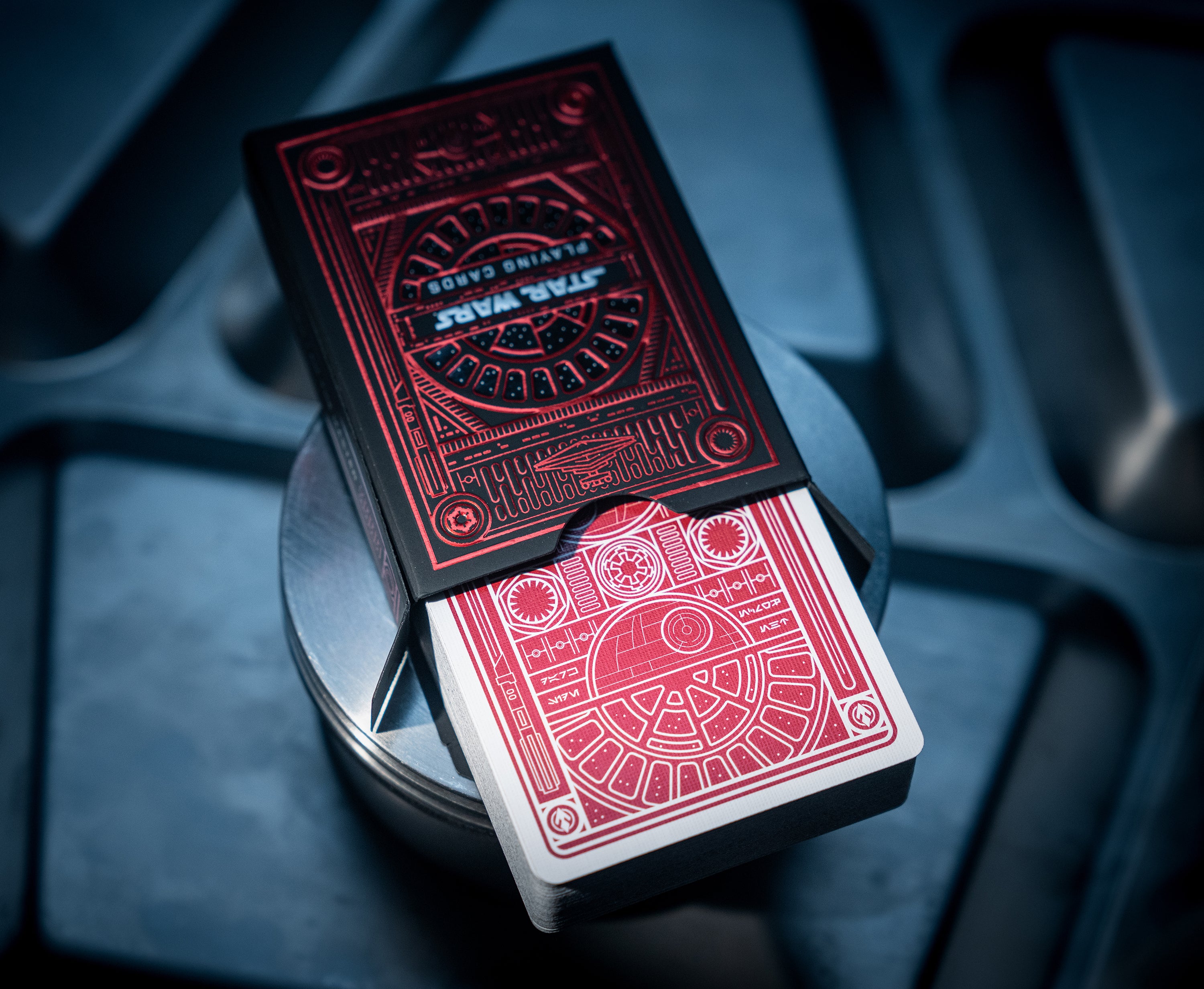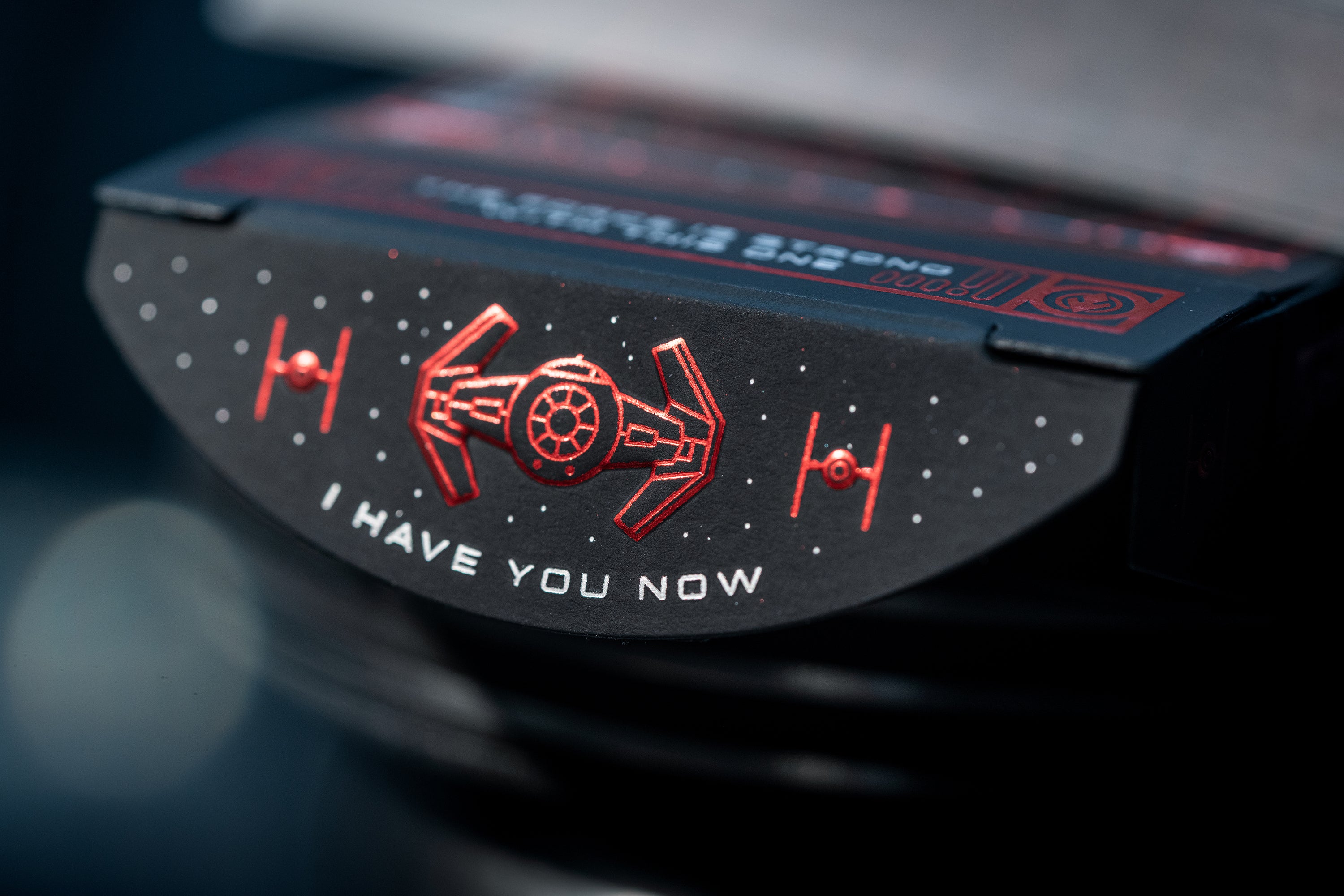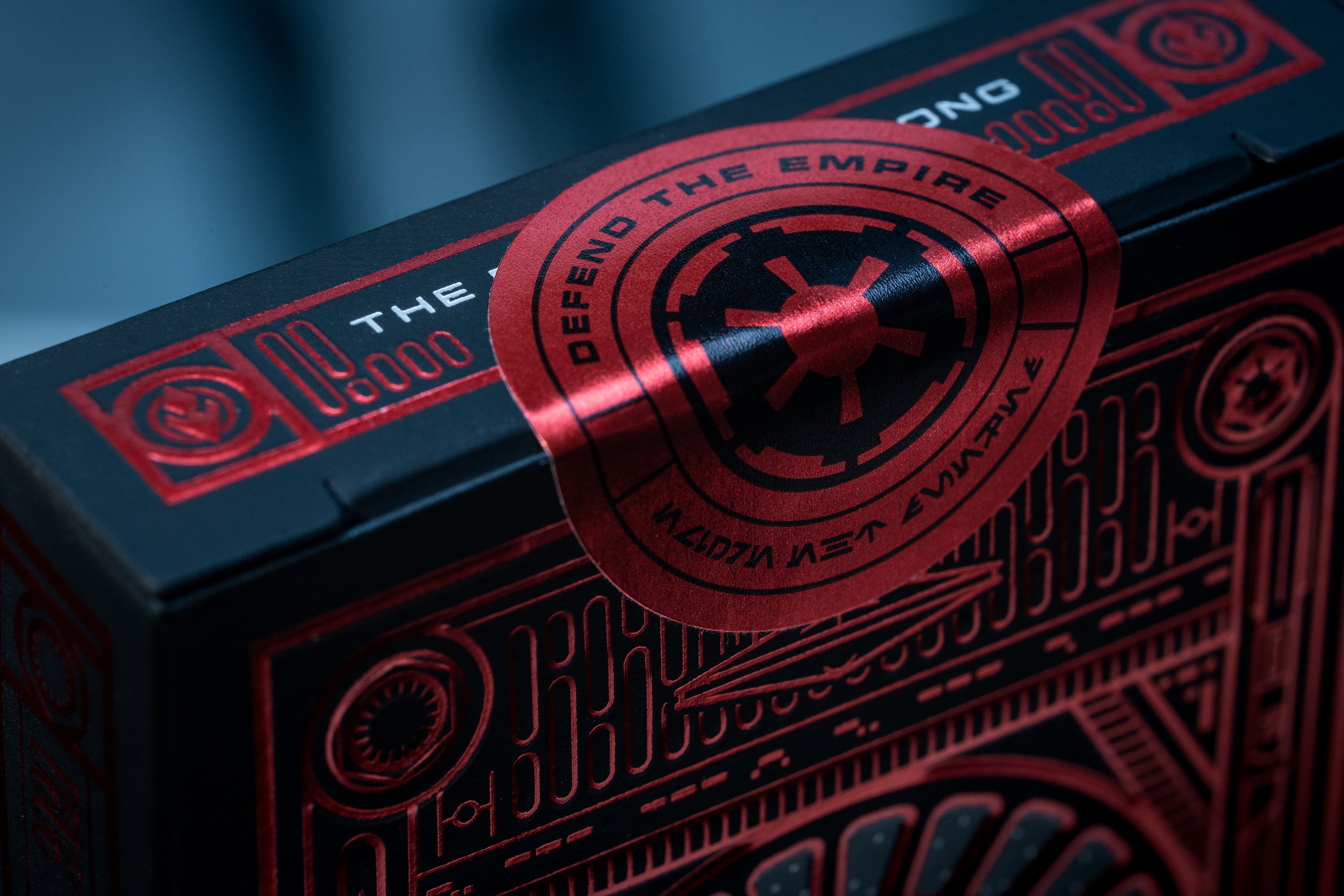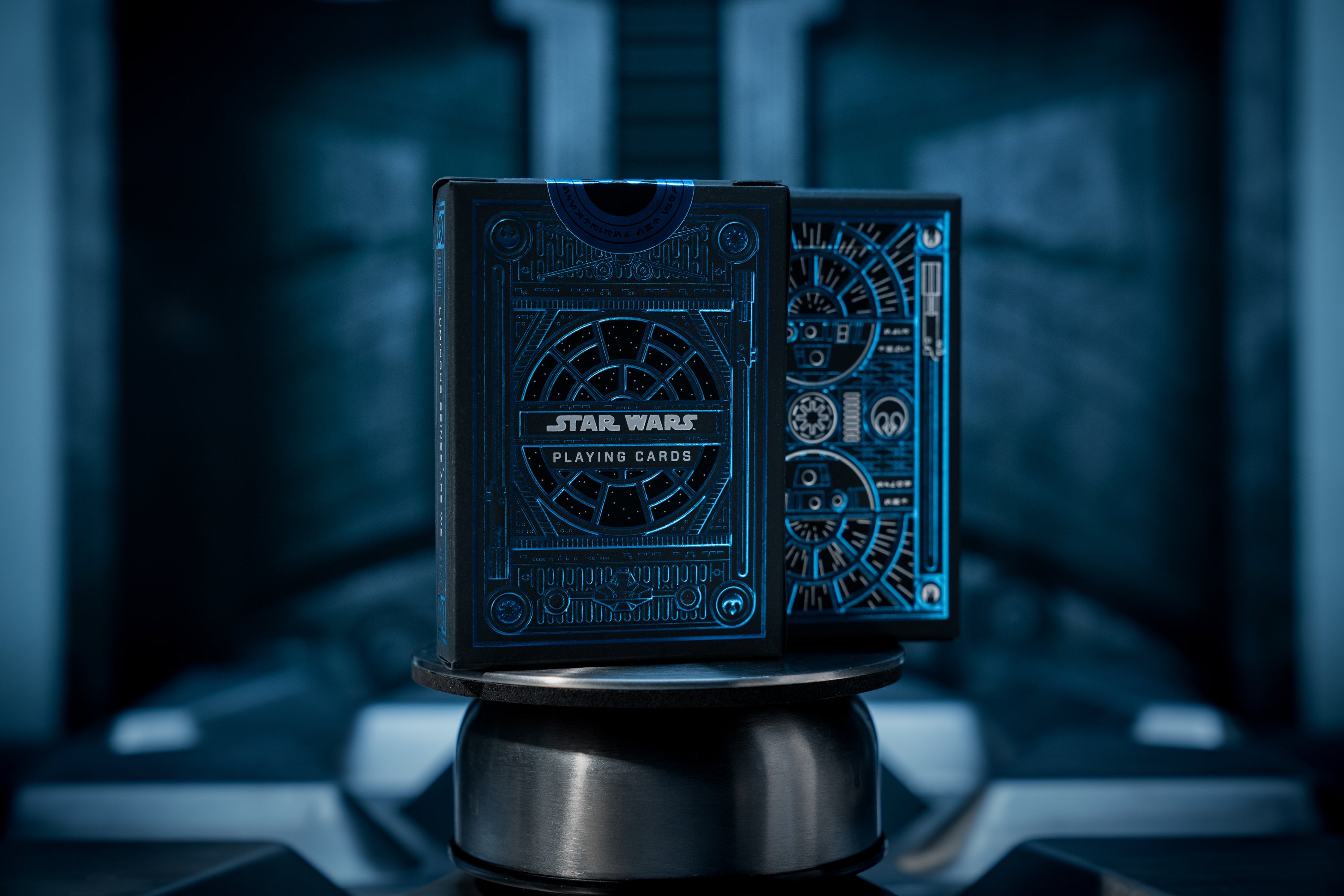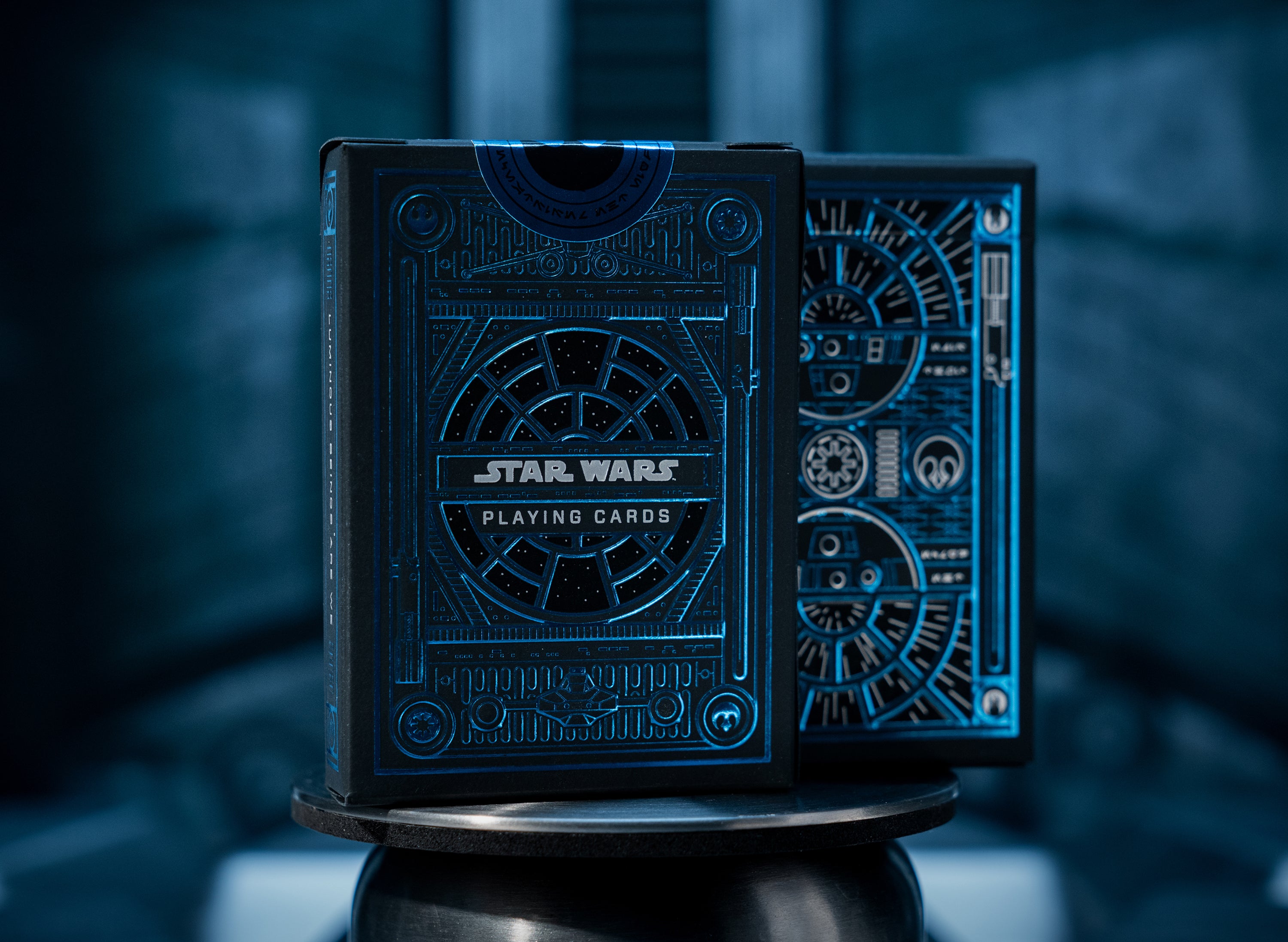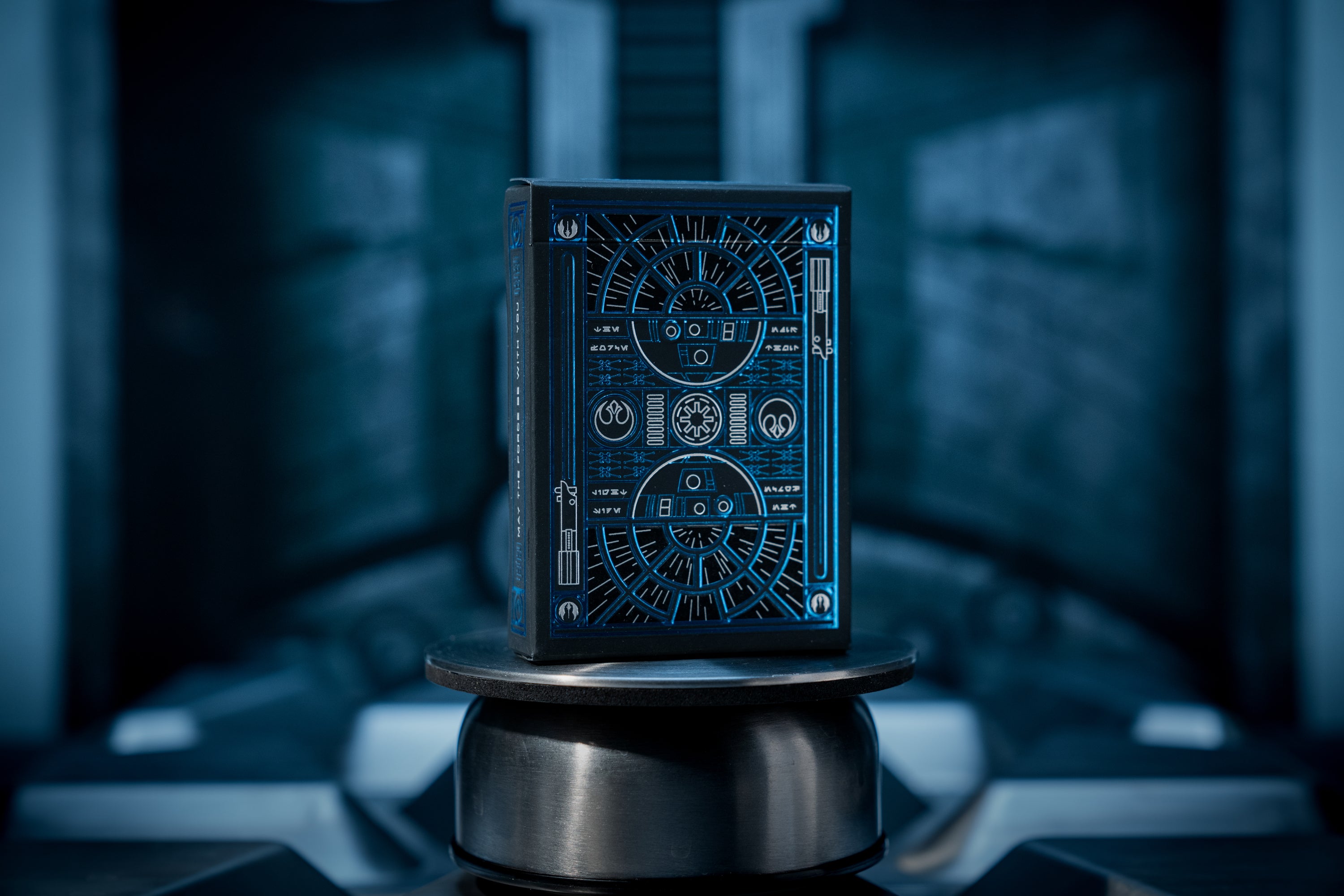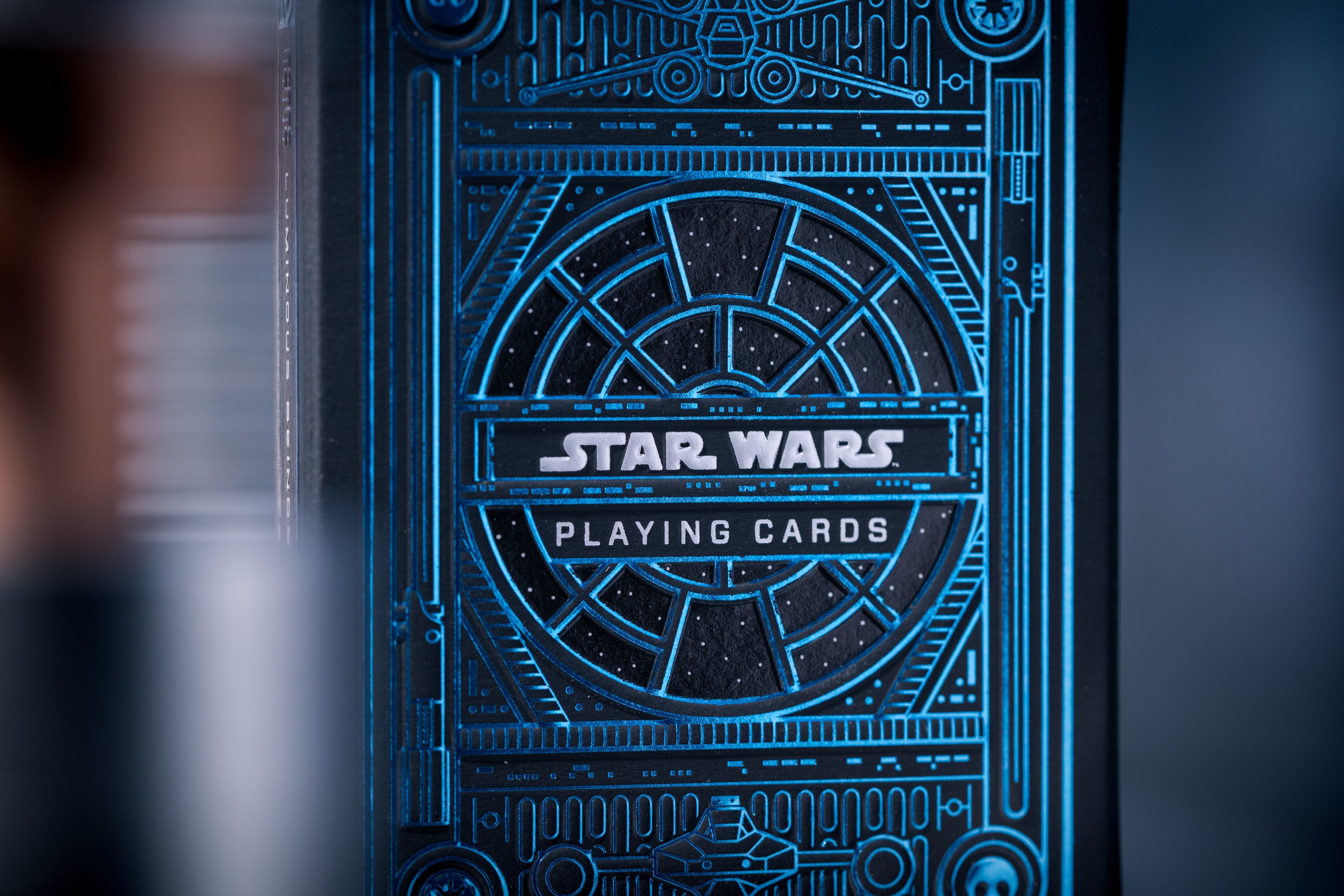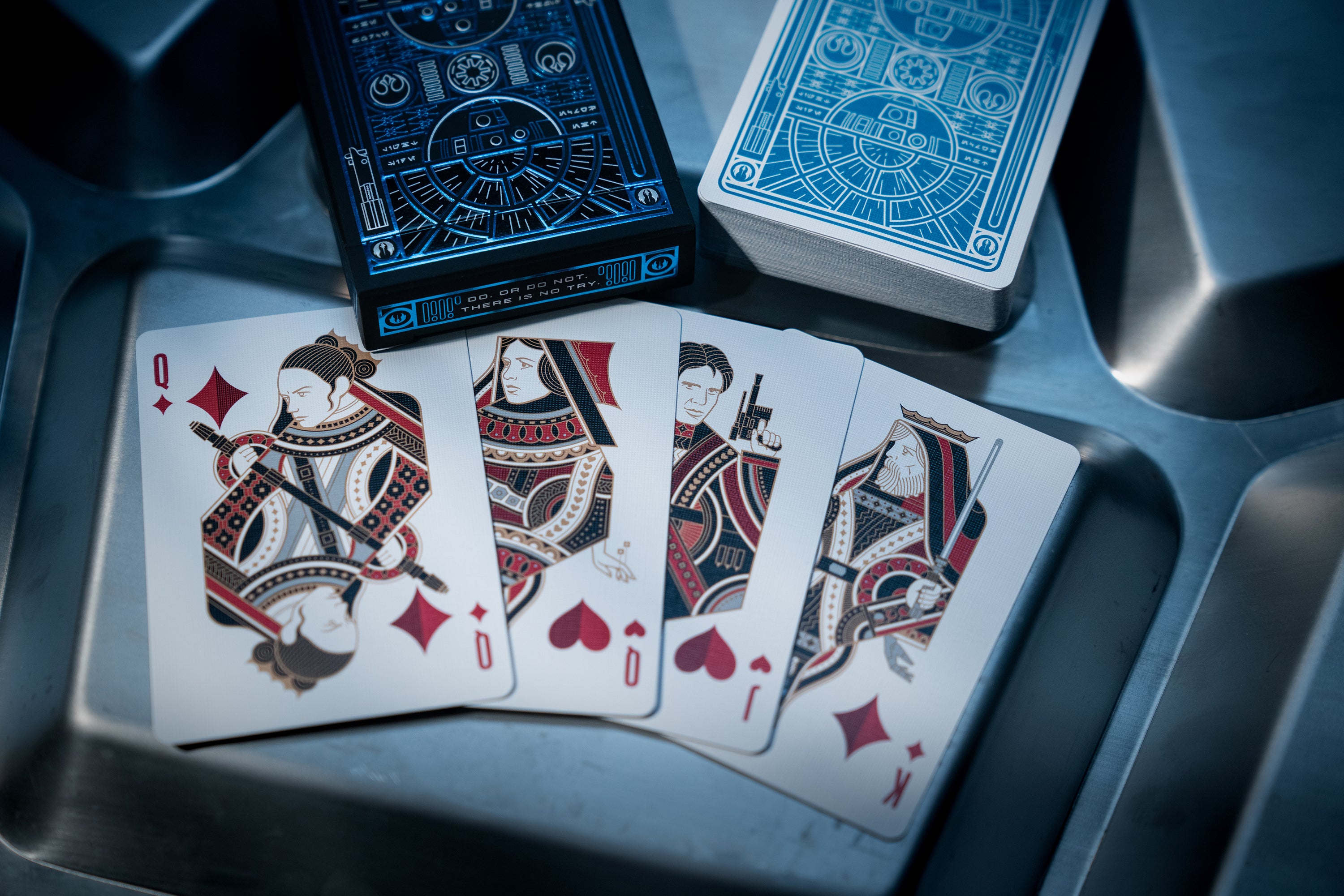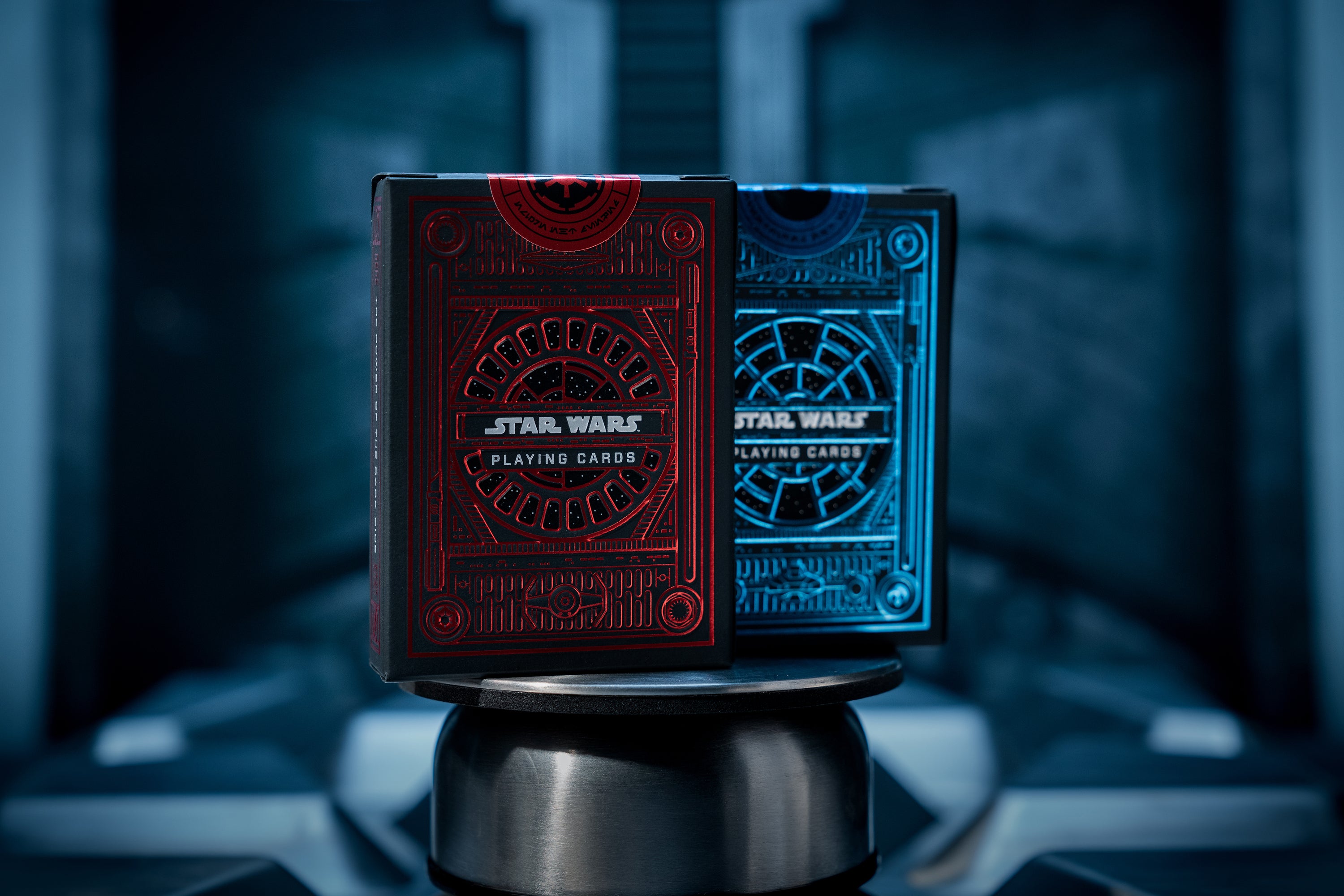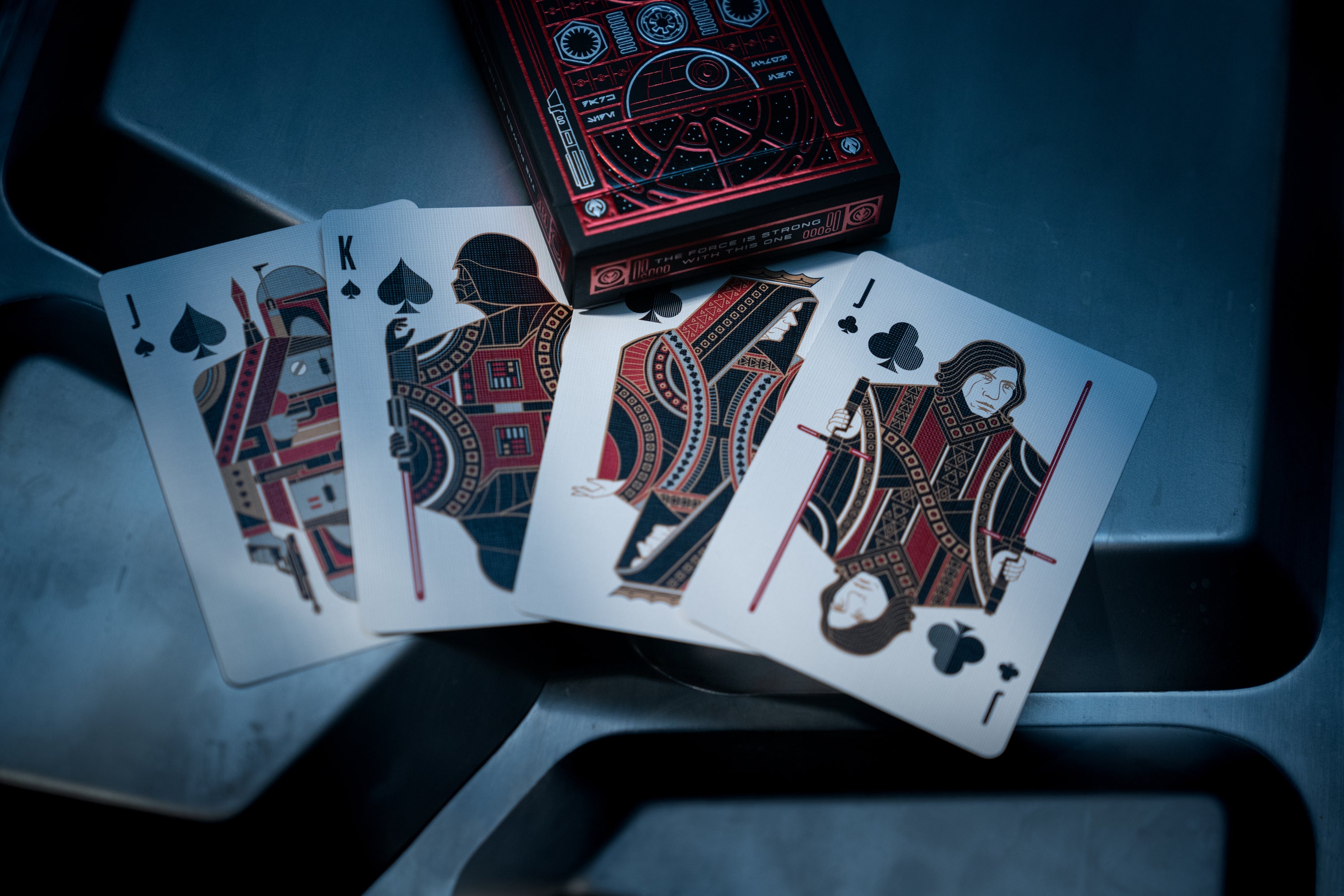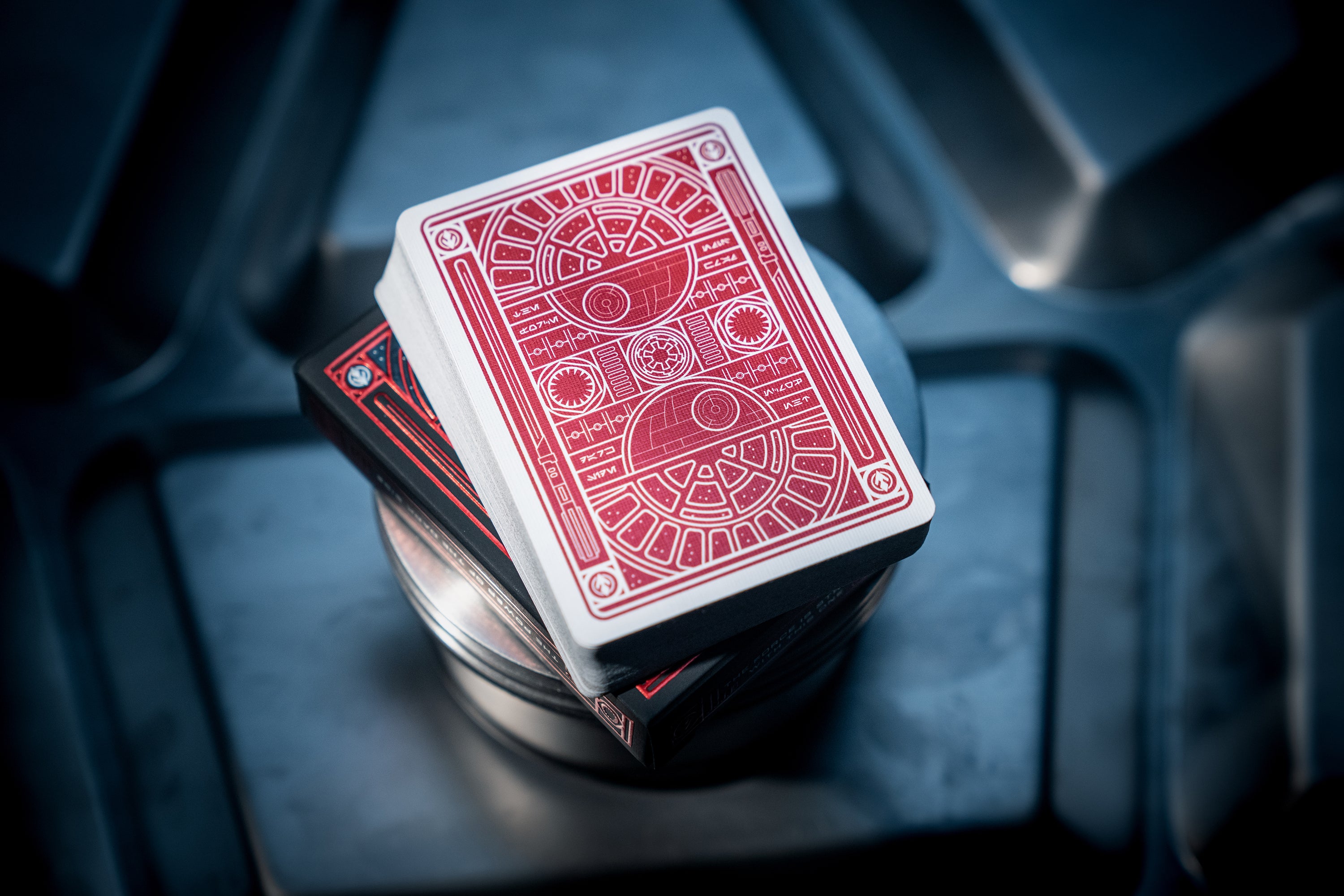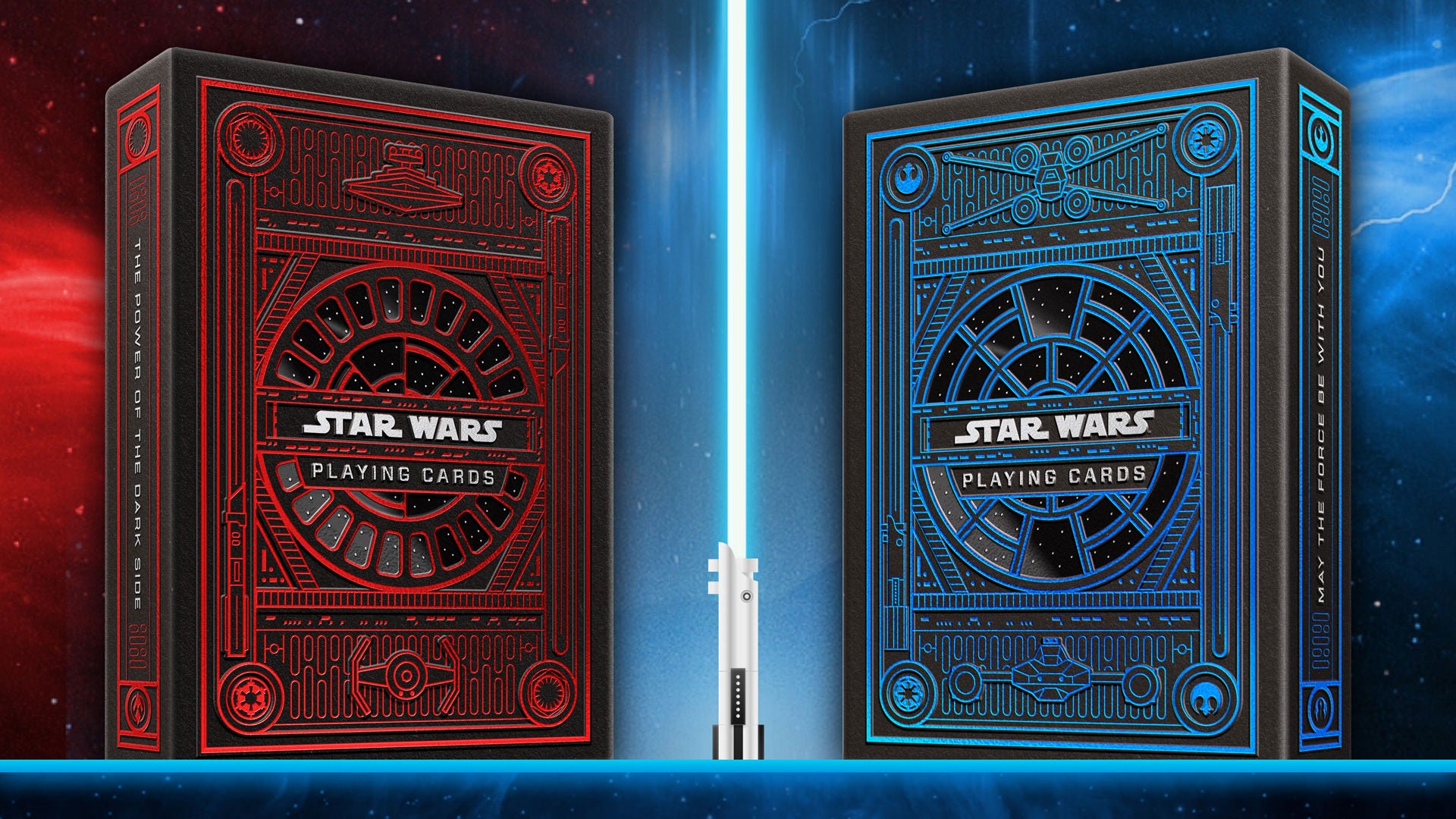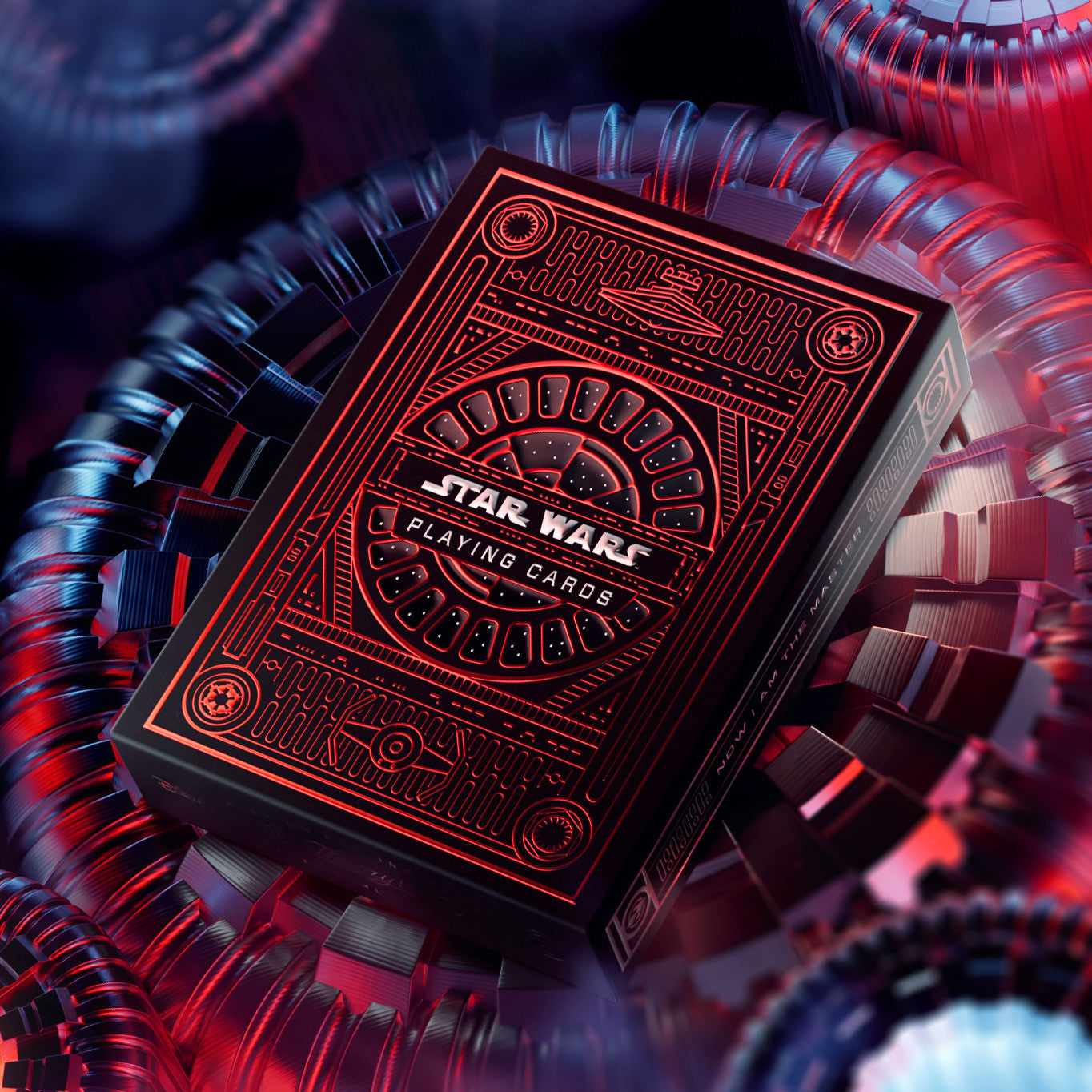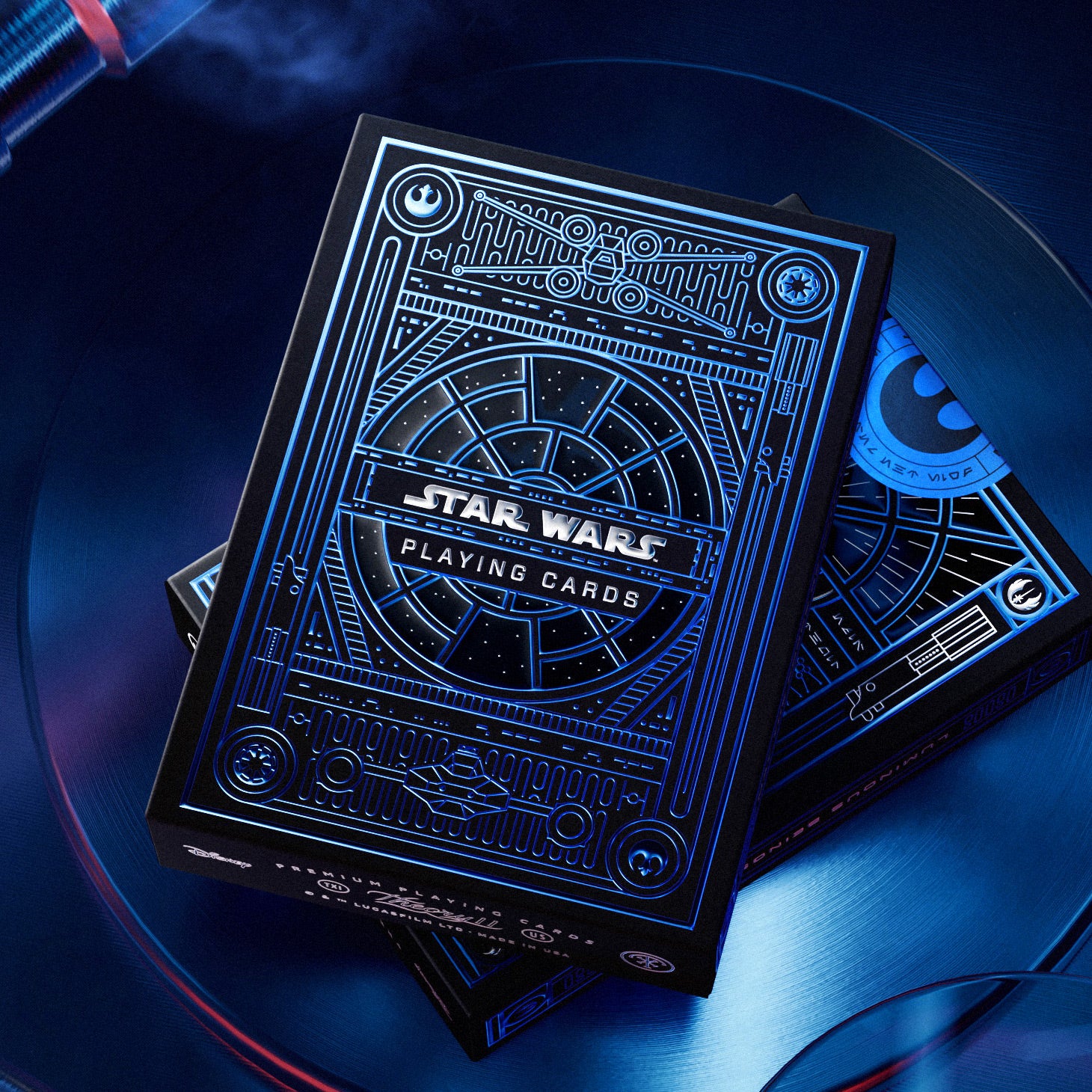 Star Wars Playing Cards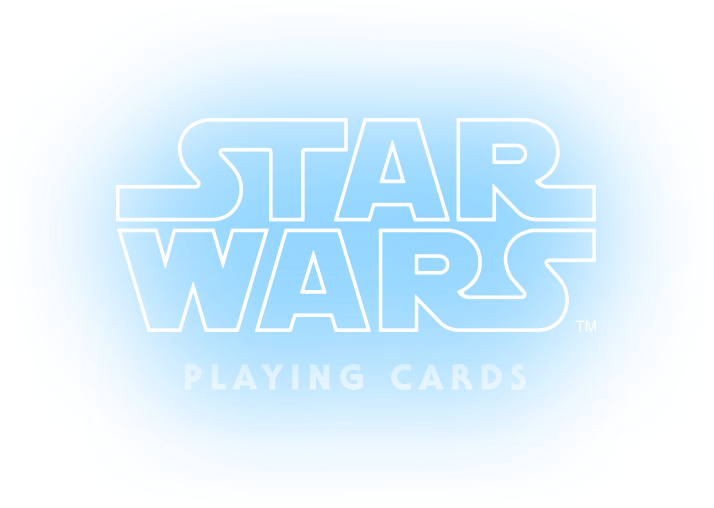 May the force be with you
Inside The Box
All custom court cards
Both decks have the same set of 12 court cards, with iconic light side and dark side characters. Each card features detailed depictions of these iconic characters. On the Light side: Luke Skywalker, Obi-Wan Kenobi, Rey, Leia Organa, Han Solo, and more. On the Dark side, Darth Vader is depicted alongside Kylo Ren, Palpatine, and more!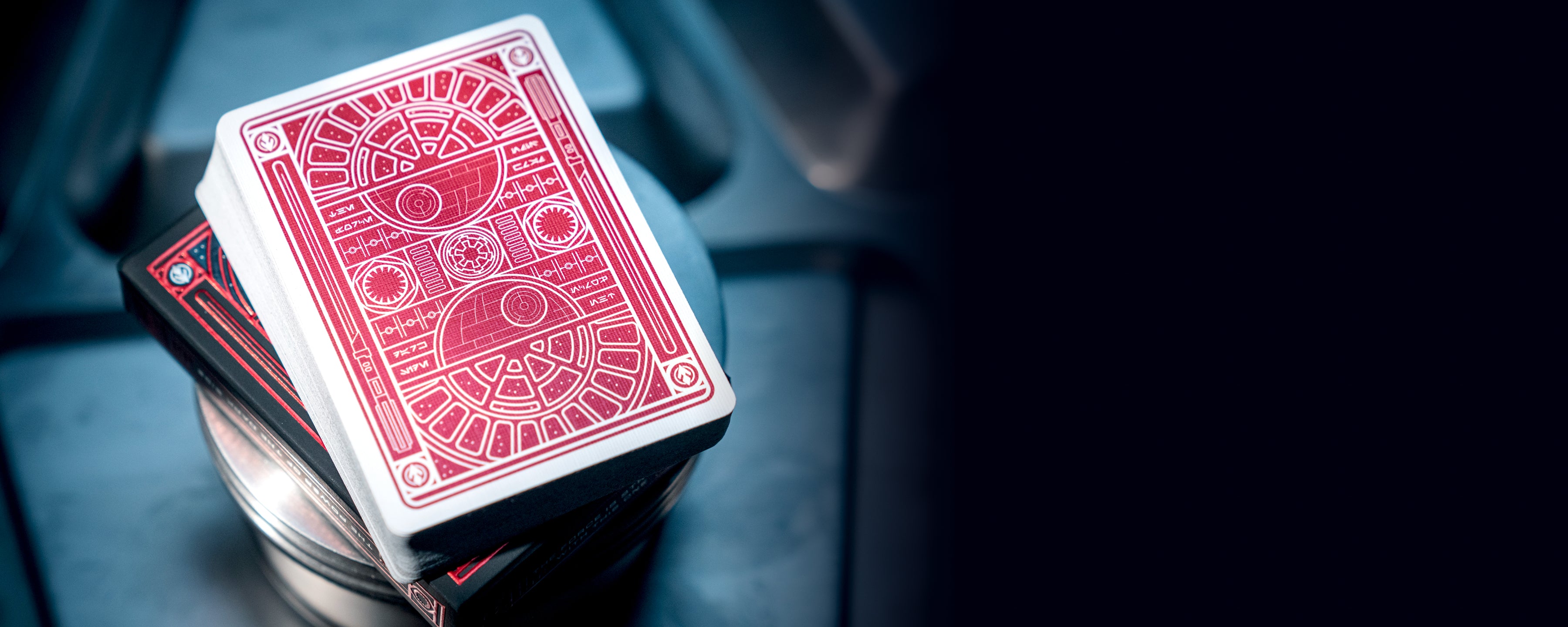 The Back Design
LOADED WITH DETAILS
Across the blue back design, catch countless details - from the top of R2-D2 to the Rebel Alliance symbol, repeating patterns of X-wing starfighters, and two lightsabers on each side edge. Across the red back design - details from the Death Star to the First Order, Sith, and Empire insignia, repeating patterns of TIE fighters, and Darth Vader's lightsaber on both sides!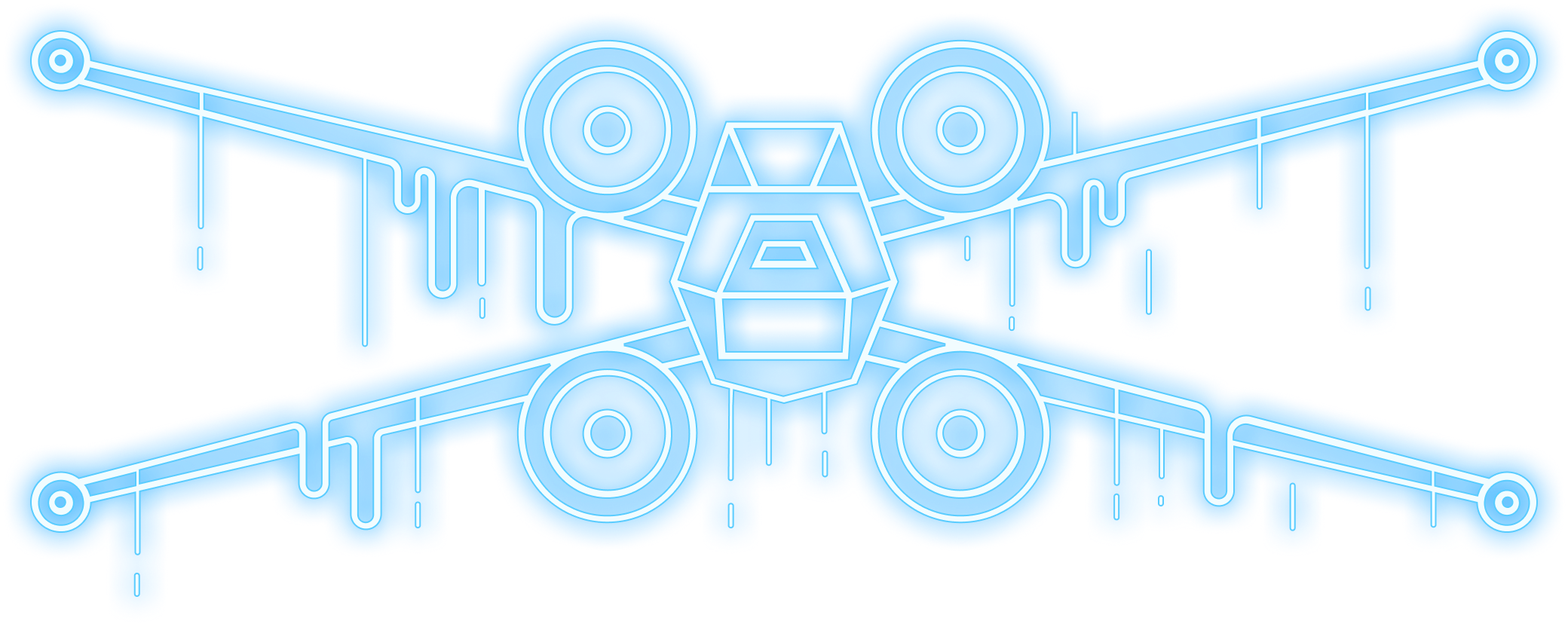 Produced by theory11. Photography by Homer Liwag. Design by Mattson Creative. Available in the following territories: USA, including Puerto Rico and Guam, Canada, Australia, Europe (France, Germany, Italy, Spain, and the UK), Japan, Mexico, Singapore.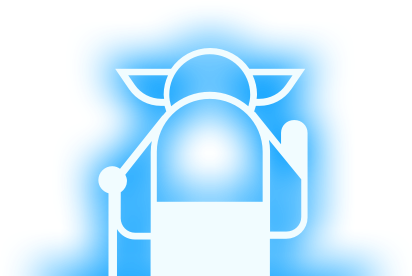 {{ (review_count > 0) ? review_count : '' }} Review{{ (review_count !==1) ? 's' : '' }}
Rating: From rating{{ (rating_count!==1) ? 's' : '' }}