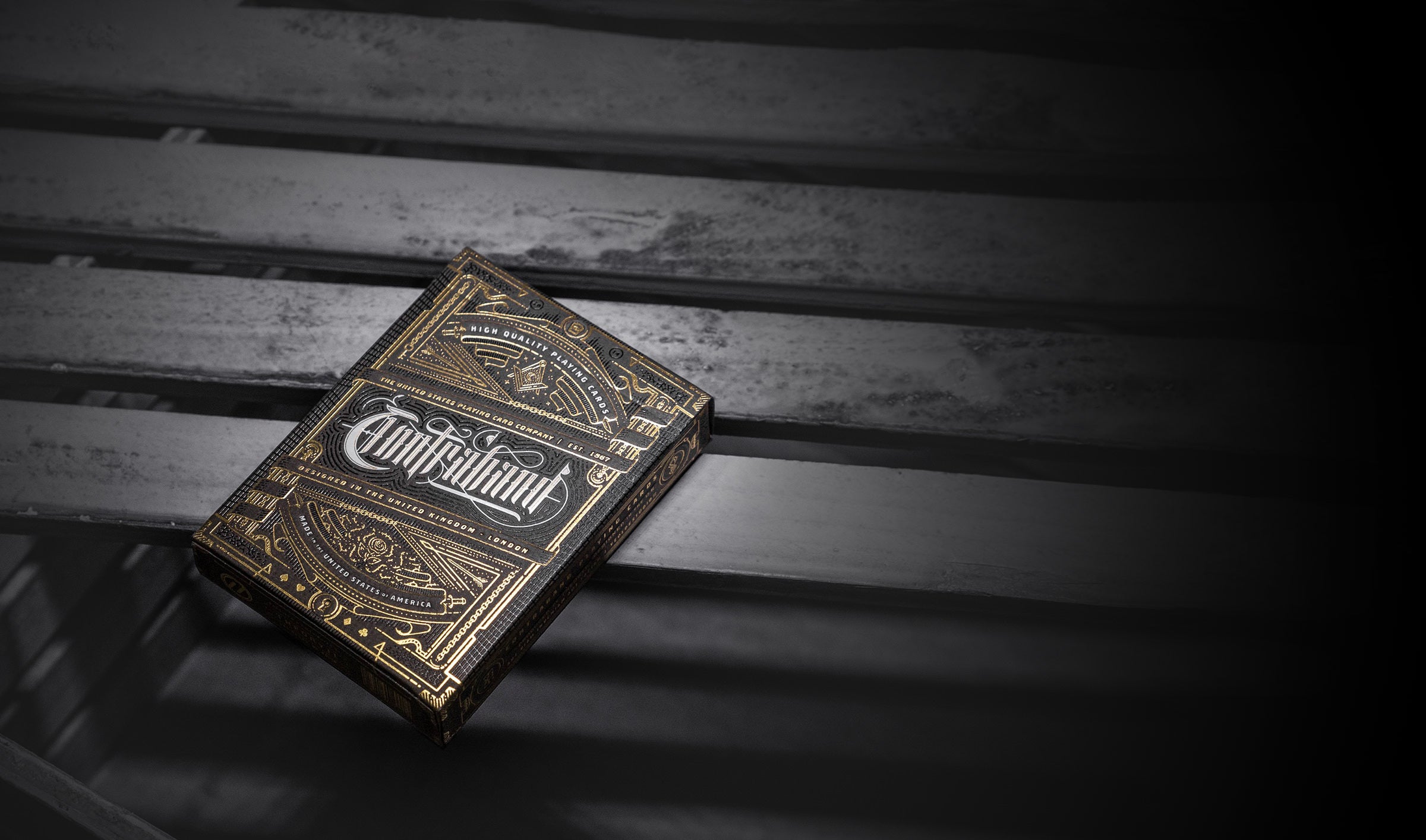 Contraband Playing Cards Designed in the United Kingdom by Joe White.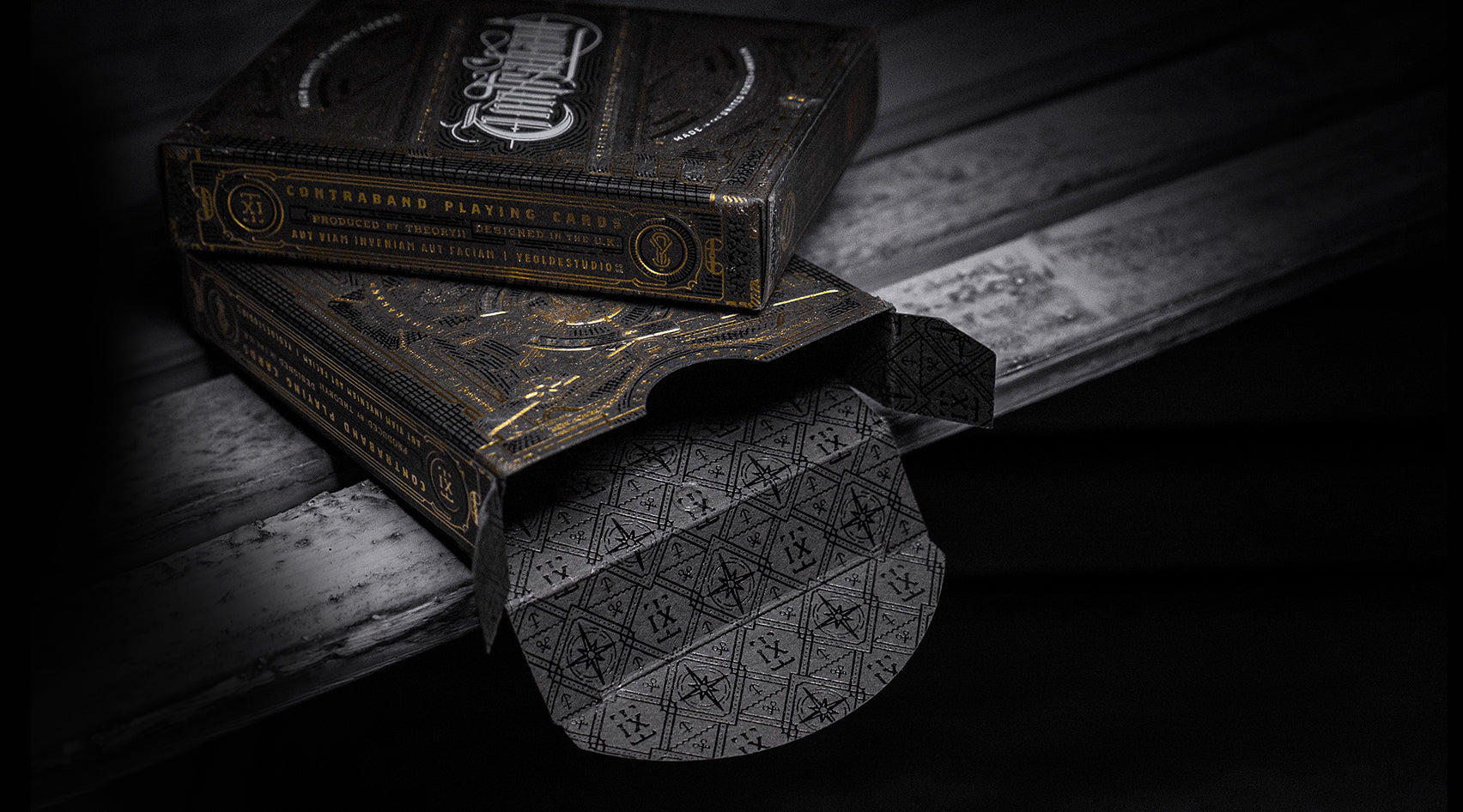 Think Inside the Box
THE CONTRABAND INTERIOR FEATURES AN ELEGANT BLACK FOIL DESIGN.
The tuck case, and the cards within, are all made in the USA on FSC-certified, ECF paper. Secret imagery is hidden within the design: the lines of the inner flap construct (literally!) a face of mystery.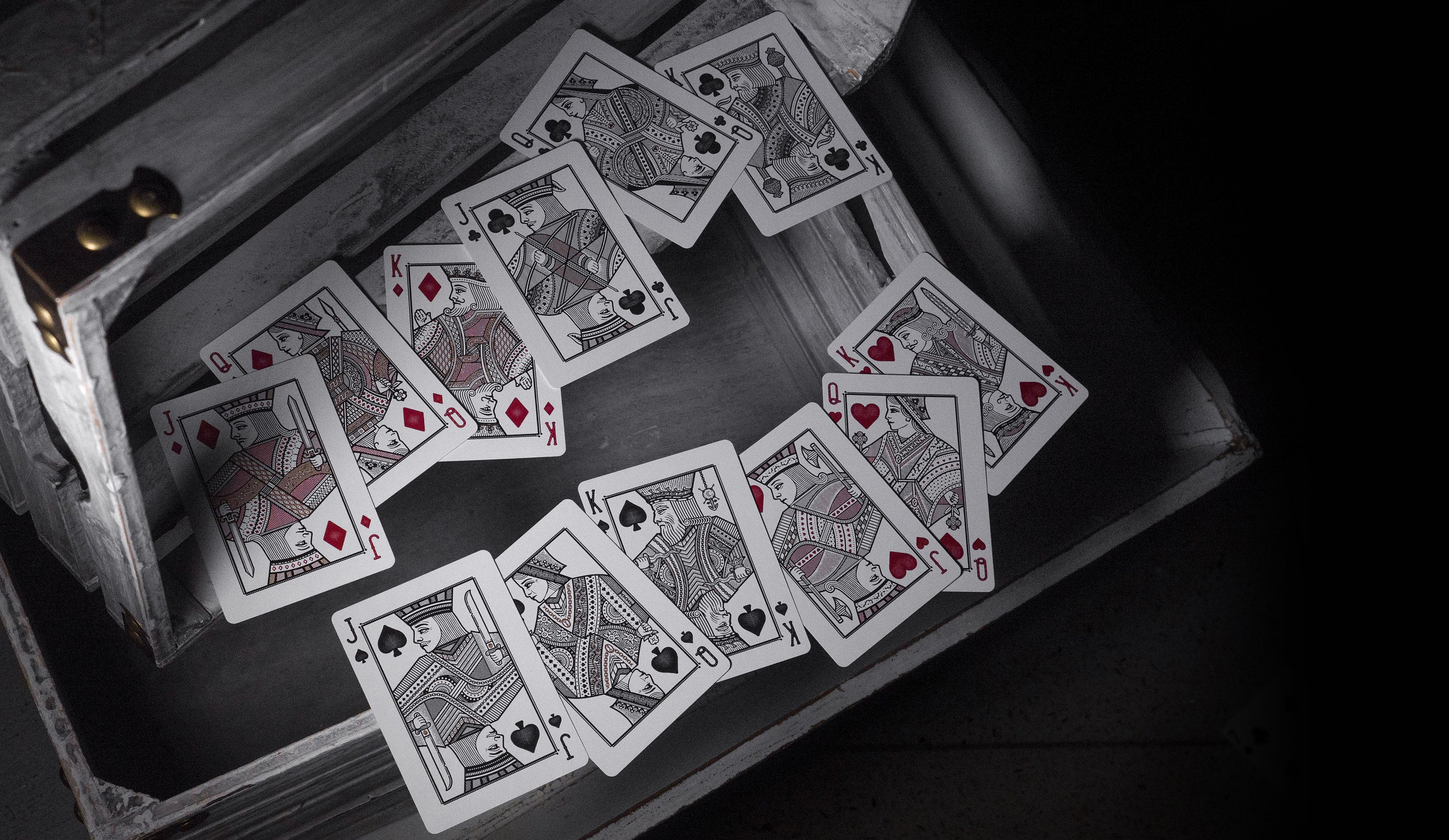 Designed From Scratch
Completely custom faces and backs
Every single playing card within the Contraband deck was designed from scratch - even the Aces, Jokers, and court cards display attention to detail never before achieved. Over a year in the making - and every minute of it is visible in the final design.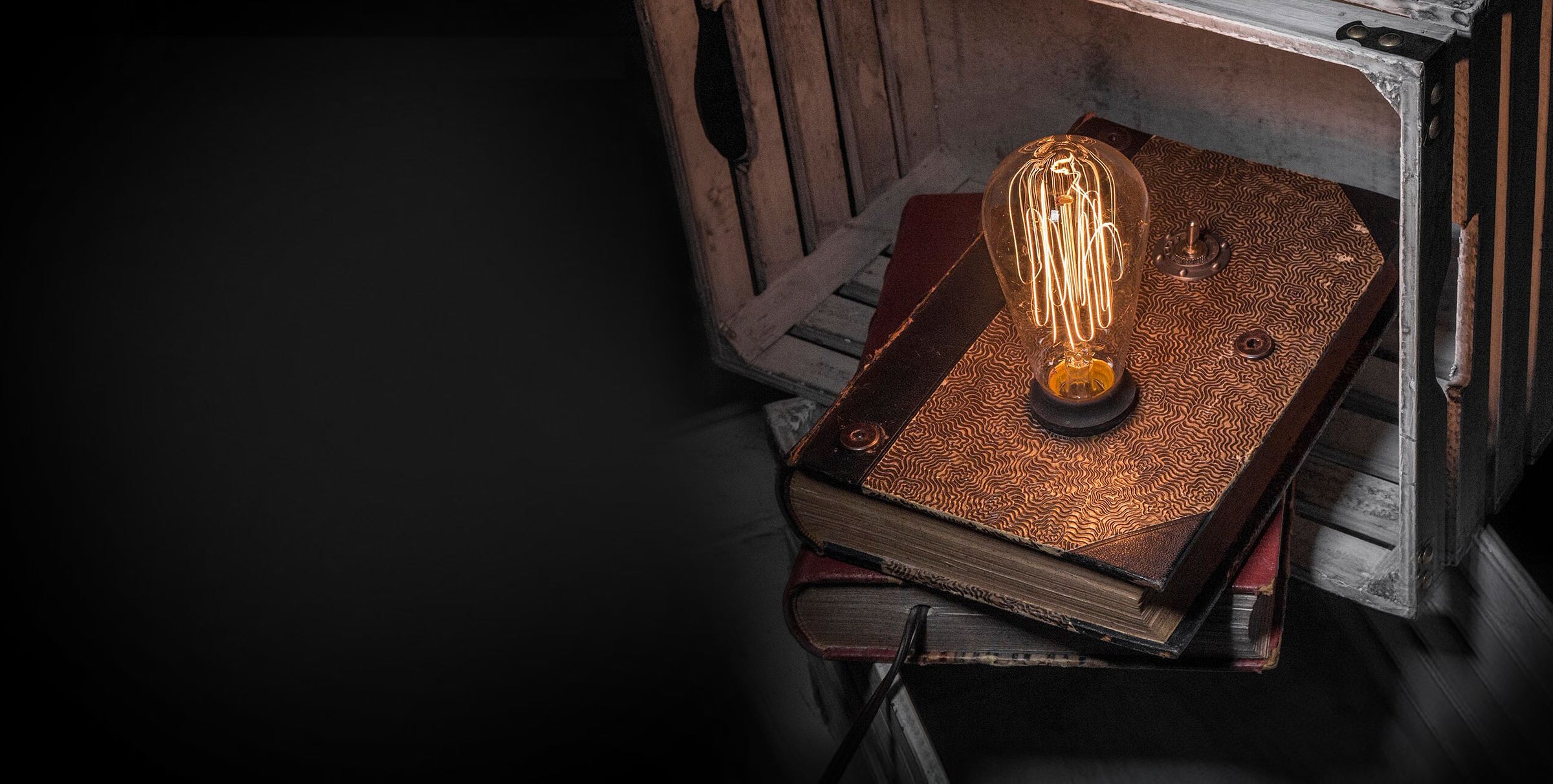 Contraband Book Lamp
The story behind this special edition is so incredible - we needed two books just to tell it.
Two very special, authentic, 50-year old books sit on a shelf, one on top of the other. Each book has a secret beyond its original purpose. The top book is a functional lamp, handcrafted complete with a vintage Edison bulb and antique nickel power switch.

Note - Contraband Book Lamps use a US-style plug and are intended for 110v. You will need an adapter if you are not using a US-style plug, and will need a 220v to 110v Step-Down converter if your power source is 220v (not included).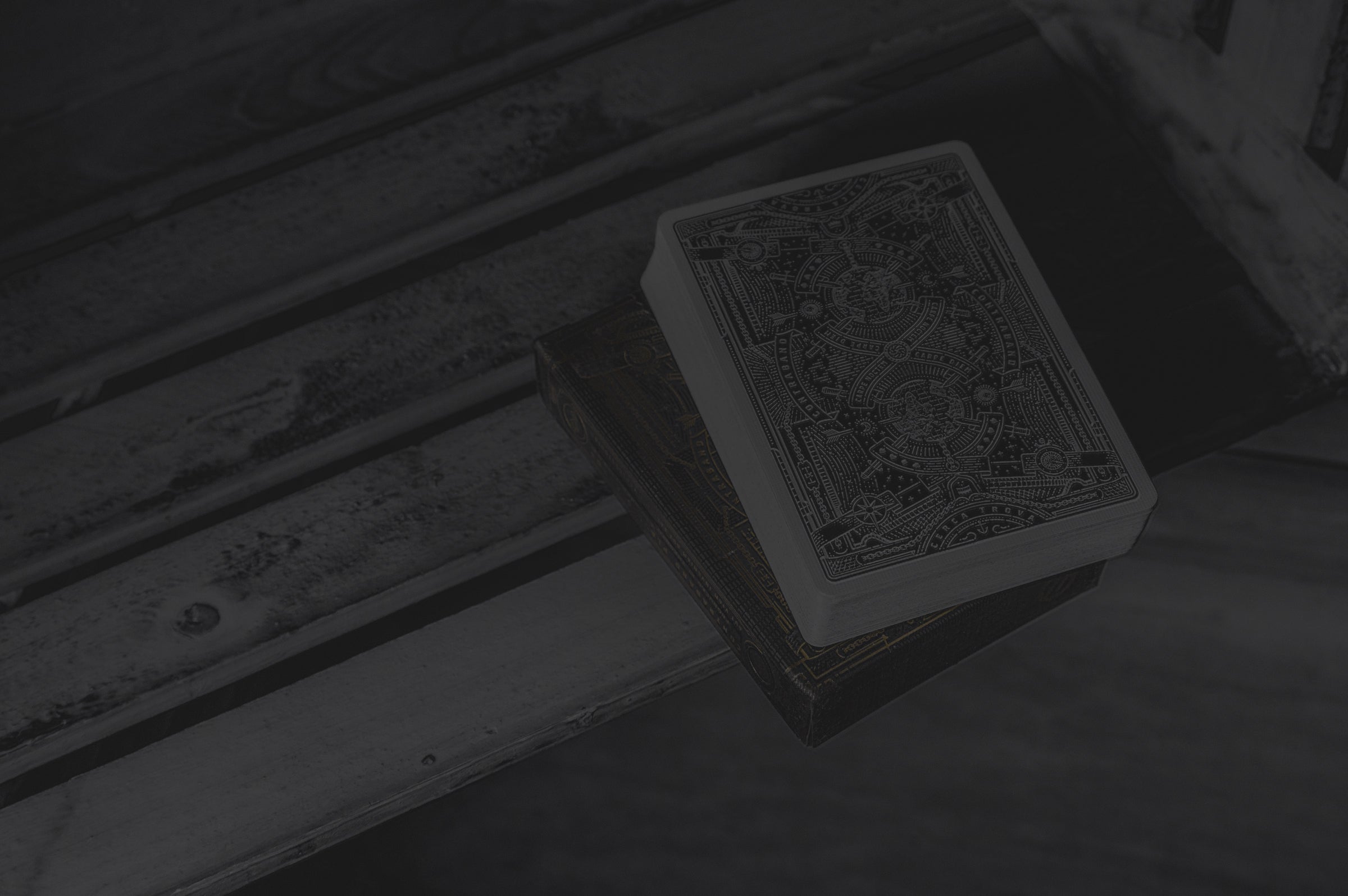 Buy Now
Each set is truly one of a kind - a functional work of art. The Contraband Book Lamps are individually handcrafted, so please allow approximately 3 business days for shipping.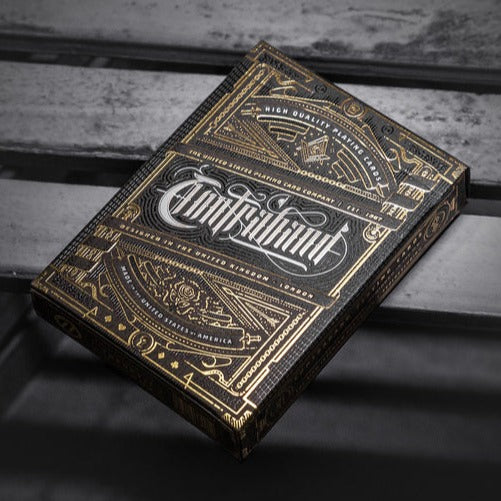 Related Products
{{ (review_count > 0) ? review_count : '' }} Review{{ (review_count !==1) ? 's' : '' }}
Rating:
From rating{{ (rating_count!==1) ? 's' : '' }}