High Victorian Red Playing Cards
Finely crafted, premium playing cards for the inquisitive mind - with vibrant, ruby red foil.
A Closer Look
Illustrated In The United Kingdom
Every single playing card within the High Victorian deck was designed from scratch - even the Aces, Jokers, and court cards exude the grand excess of ornamentation quintessential to the Victorian era. In a word: they are simply breathtaking. There are details inside of details!

The world's most intricate, elegant playing cards.
High Victorian Red Playing Cards
Buy Now
In stock and available for immediate shipping.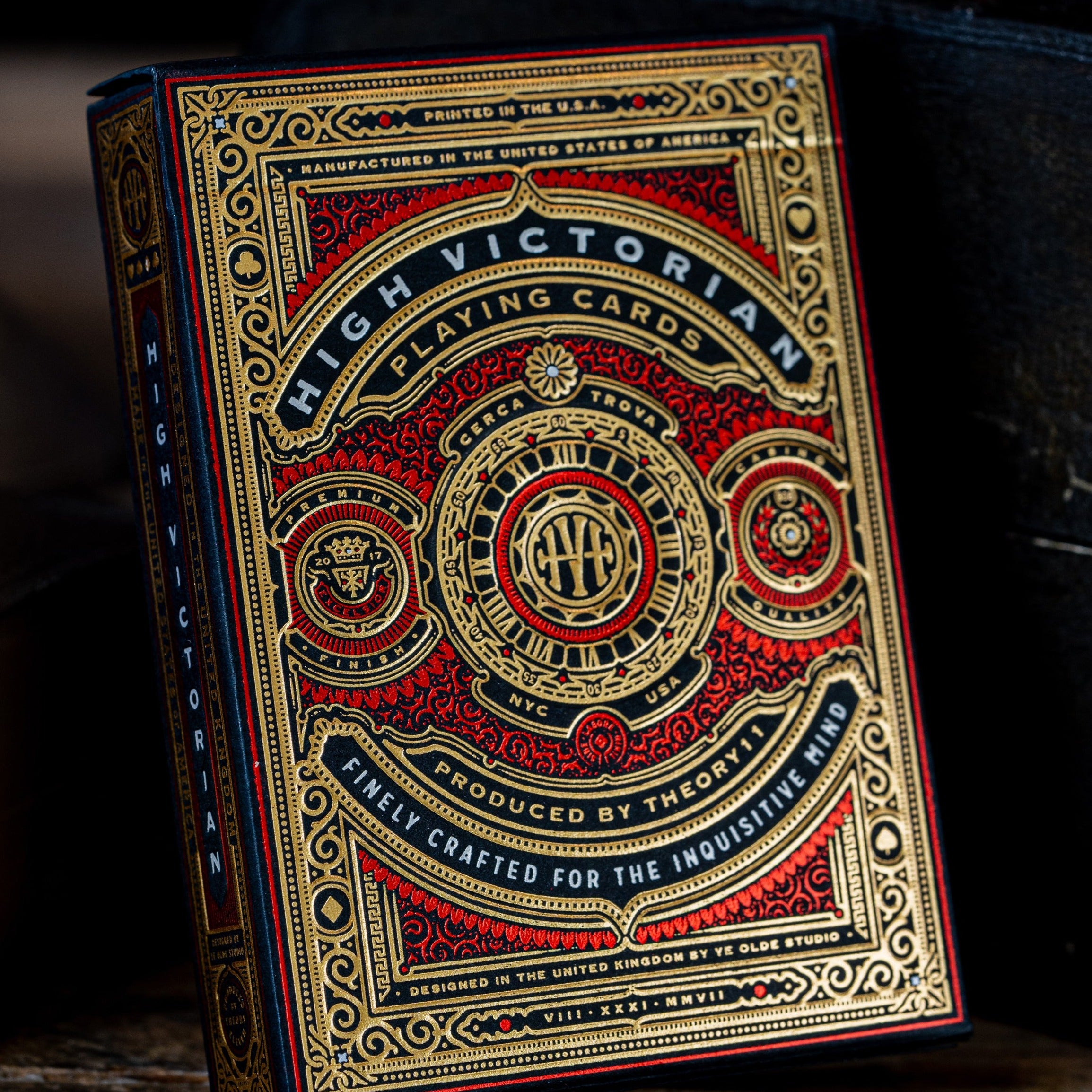 Related Products
{{ (review_count > 0) ? review_count : '' }} Review{{ (review_count !==1) ? 's' : '' }}
Rating: From rating{{ (rating_count!==1) ? 's' : '' }}