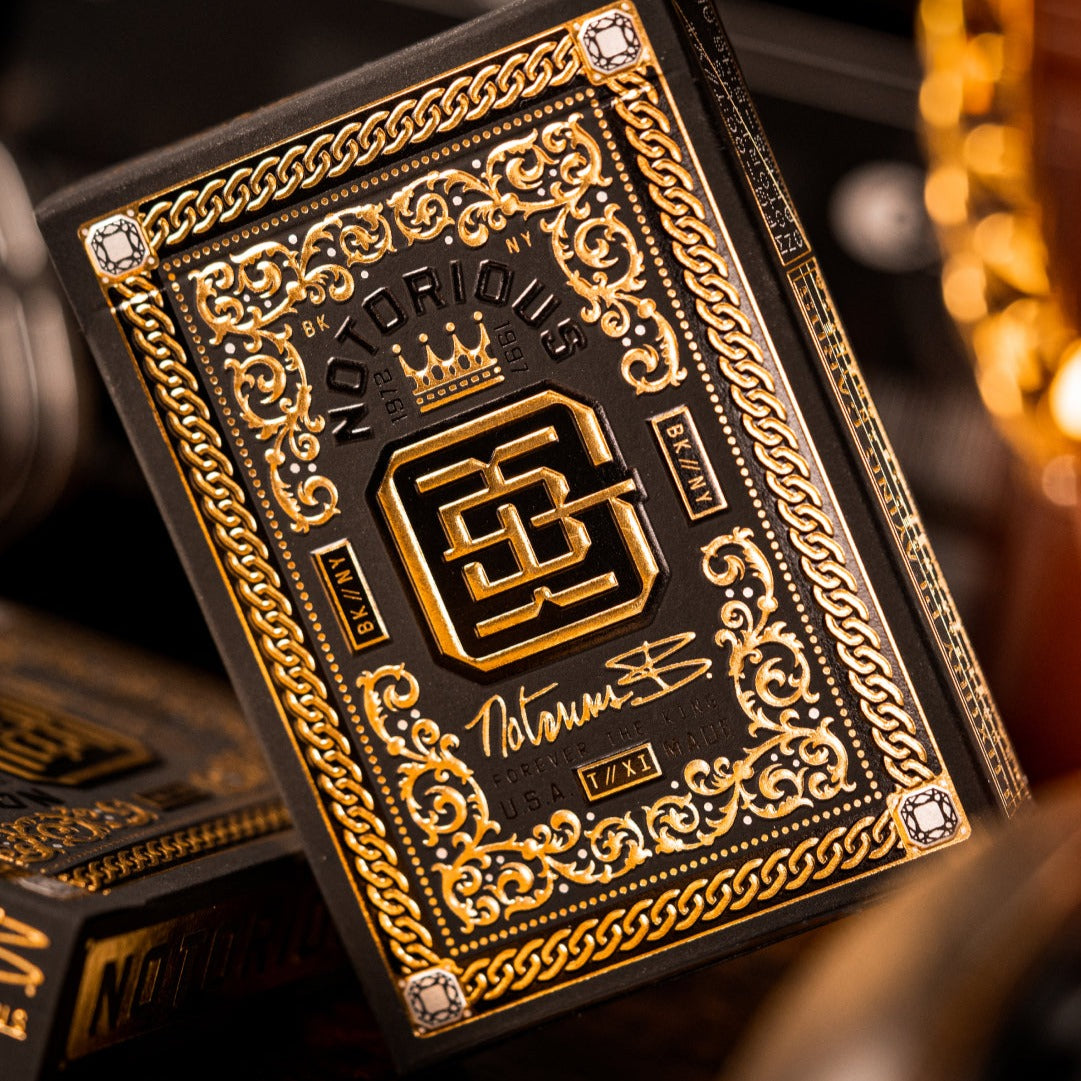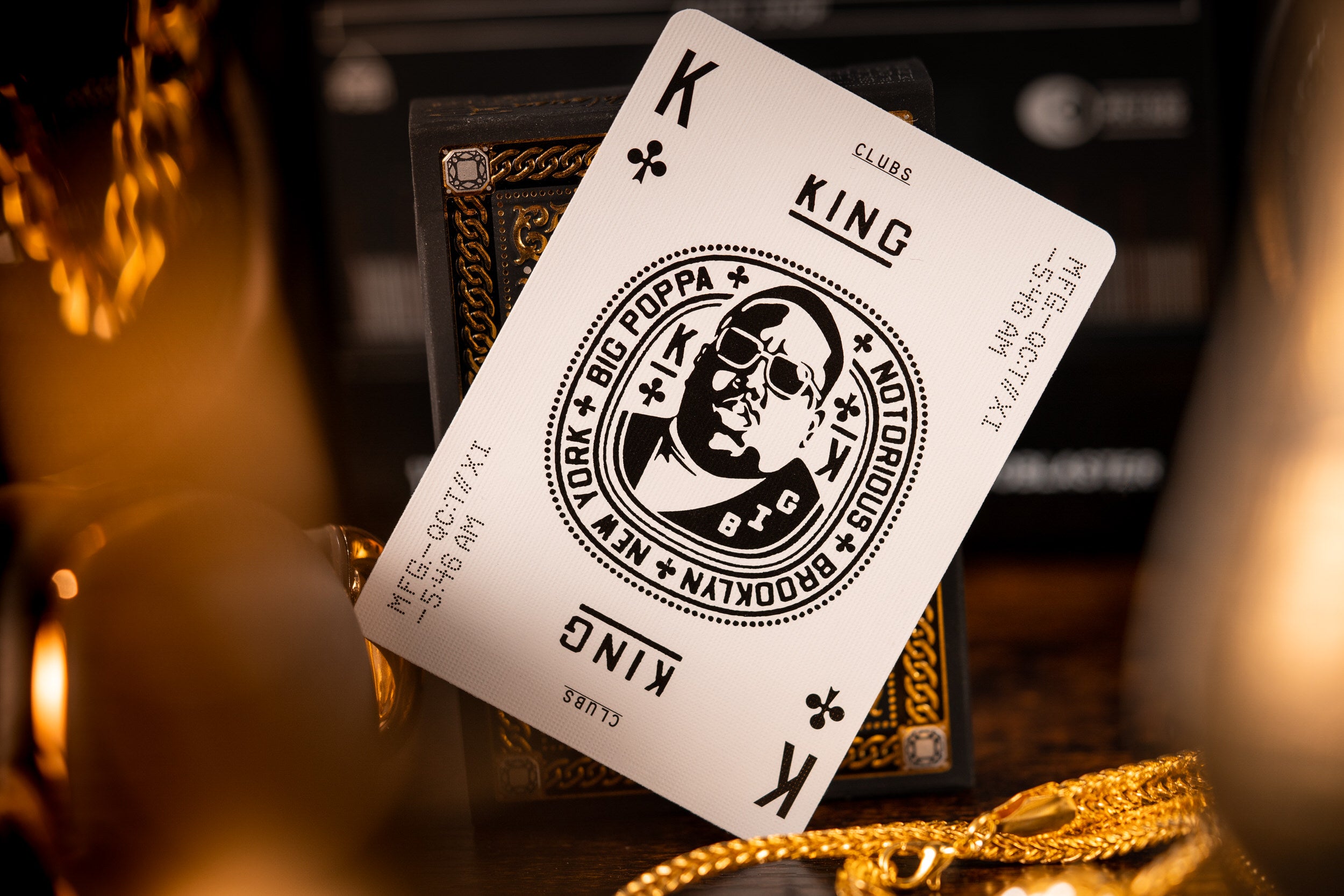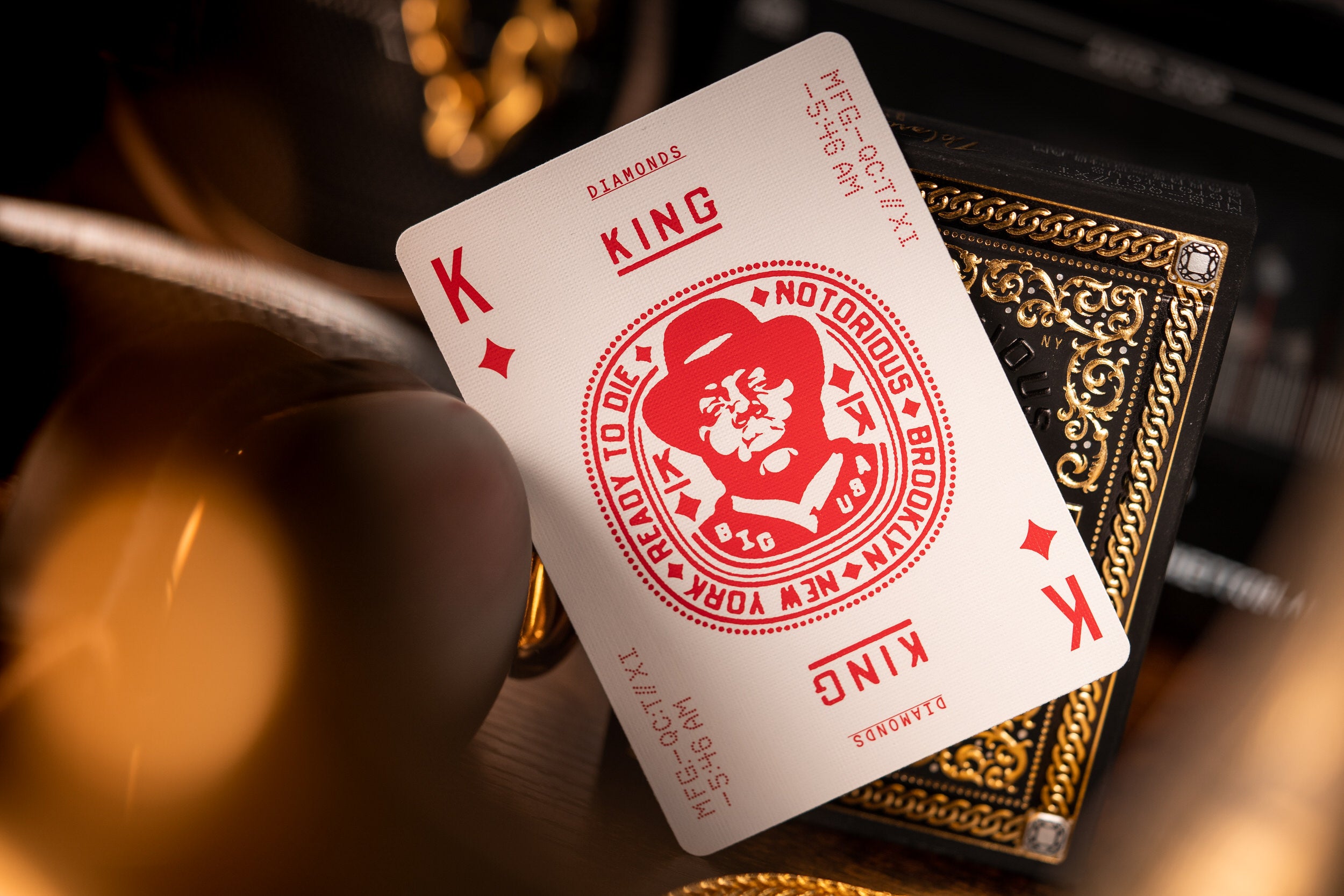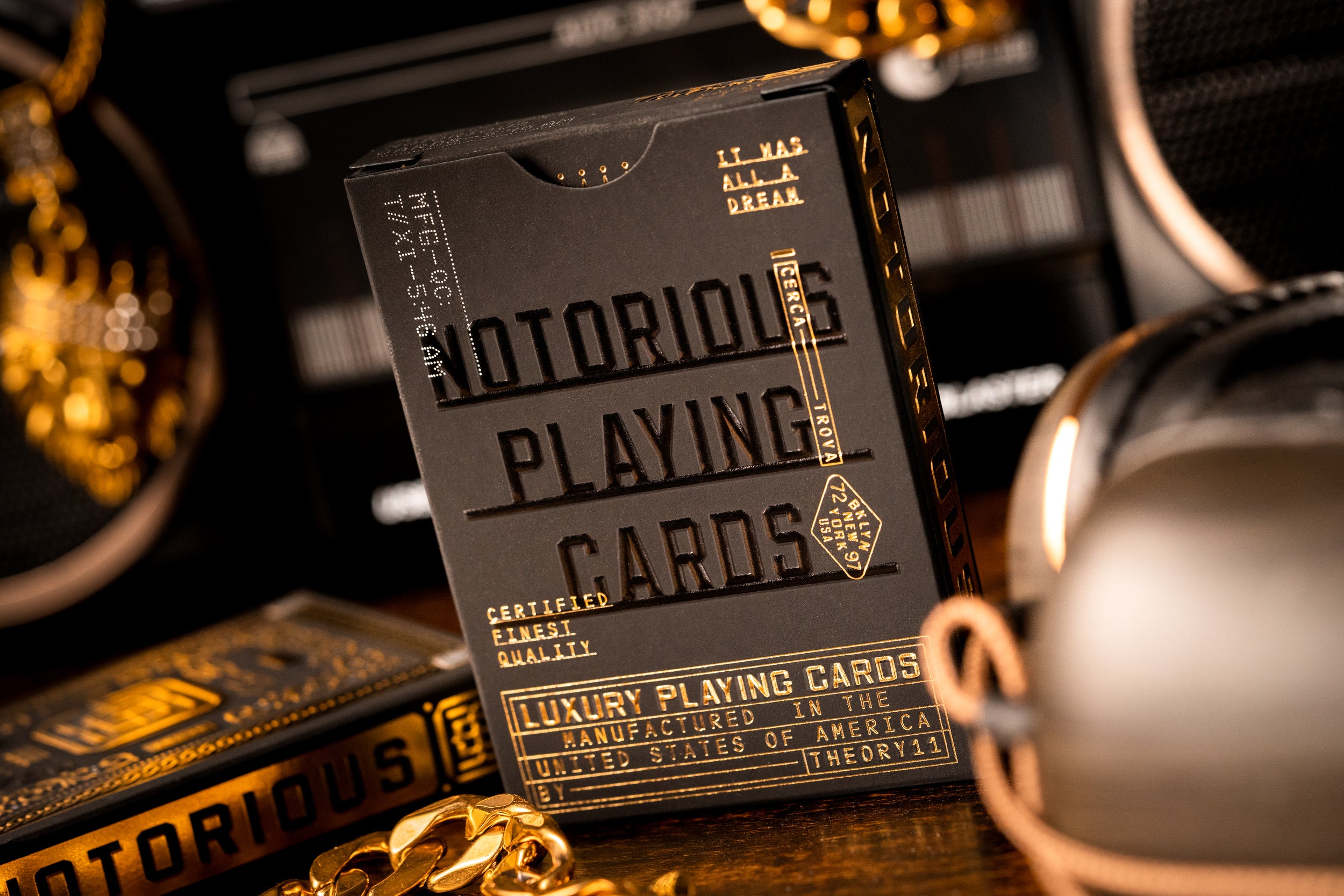 Notorious B.I.G. Playing Cards
It Was All A Dream
brooklyn raised
Straight out of Brooklyn, New York - Notorious B.I.G. Playing Cards are a tribute to one of the greatest rappers of all time. Crafted hand in hand with The Notorious B.I.G. Estate, every aspect of the design was meticulously chosen to reflect the life and legacy of the legendary East Coast MC.
Gimme The Loot
mo money mo problems
Discover iconic lyrics and references to Biggie's discography, ranging from songs such as "Juicy", "Big Poppa", "I Got A Story To Tell", and many more. Every time the cards are held in your hands, you'll be singing along to tracks that forever shaped the world of hip hop.
Brooklyn's Finest
certified luxury
Notorious B.I.G. Playing Cards are made in the USA - printed on FSC-certified paper derived from sustainable forests, using vegetable-based inks and starch-based laminates. The back design features bright gold foil with iconography true to the style of Biggie. 2023 Edition now available.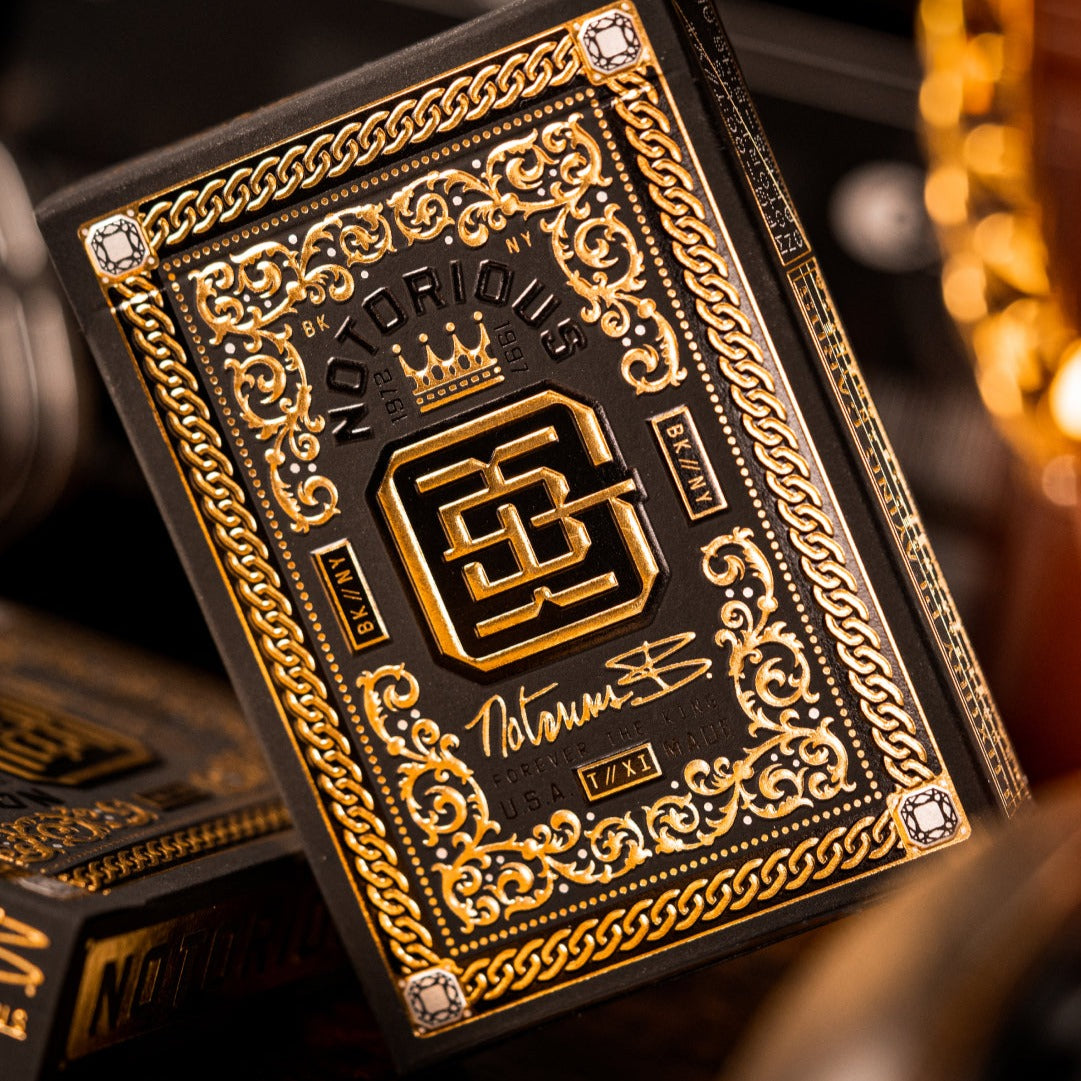 Related Products
{{ (review_count > 0) ? review_count : '' }} Review{{ (review_count !==1) ? 's' : '' }}
Rating: From rating{{ (rating_count!==1) ? 's' : '' }}