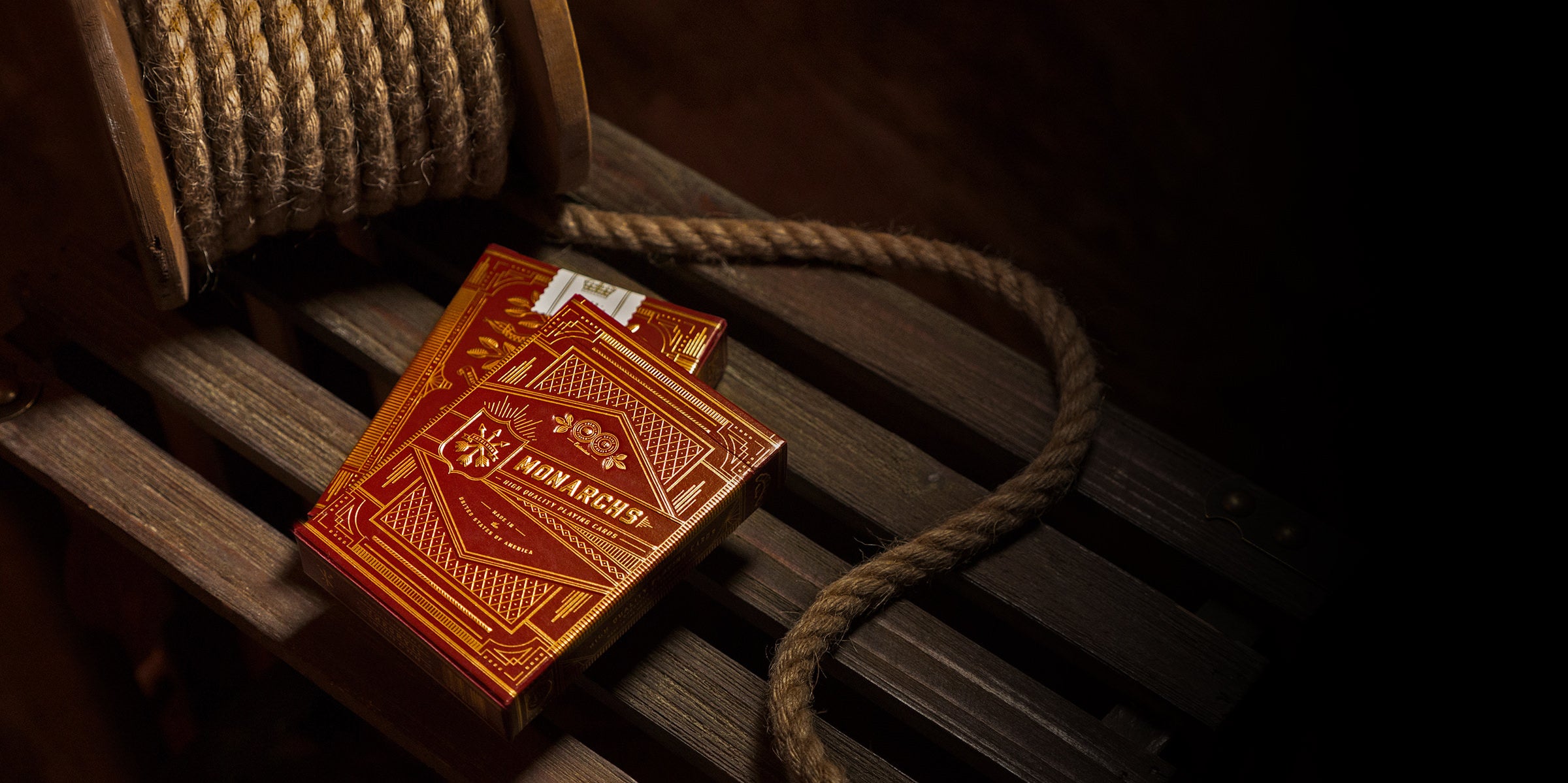 Red Monarch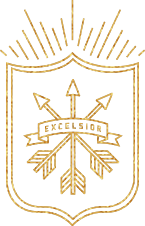 Red Edition
New and improved - dressed in red. Gold foil, embossed, in a breathtaking box.
Featured #1 in the GQ Holiday Gift Guide.
Playing cards fit for a king. The world's finest. The best.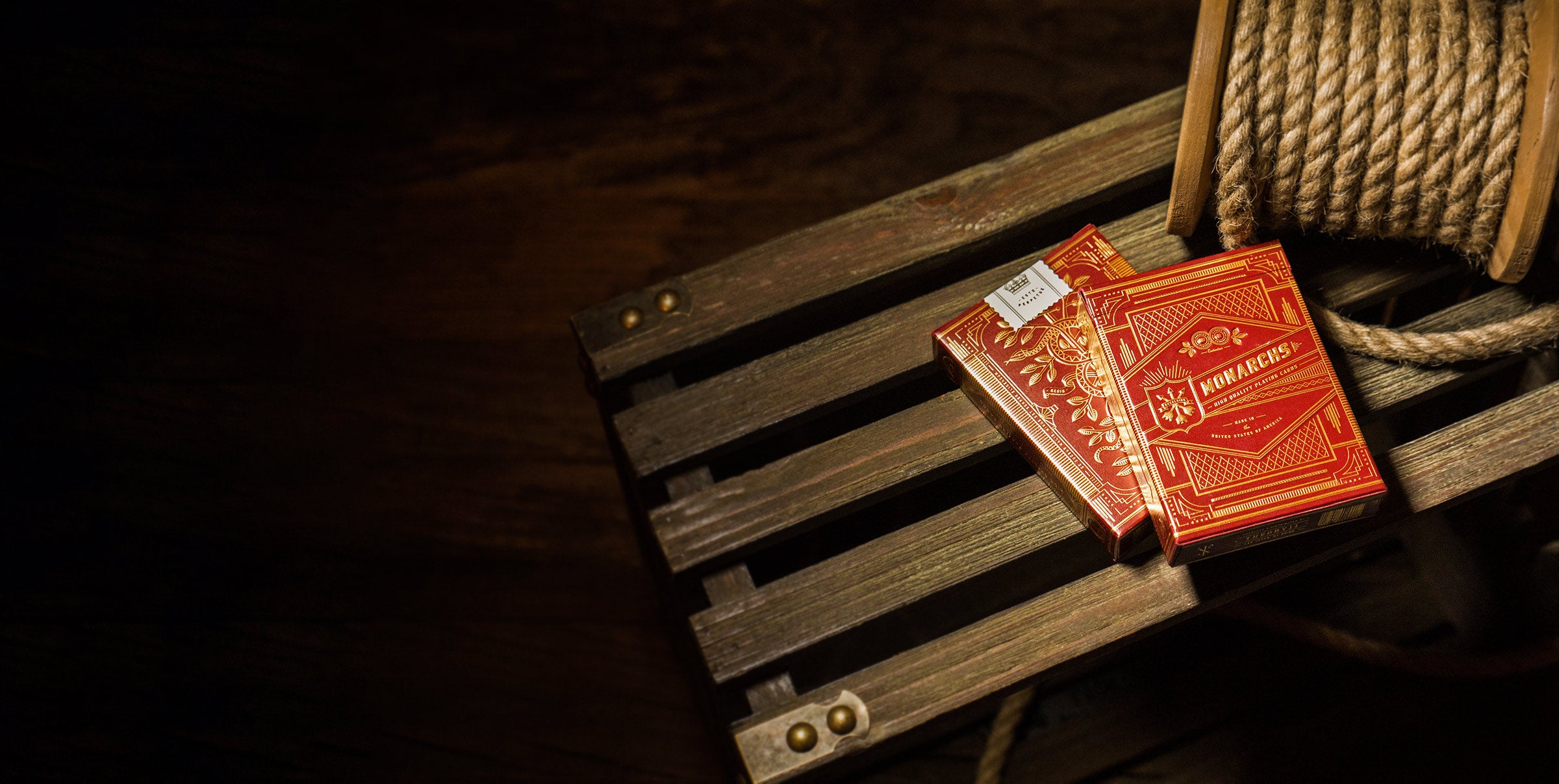 The World's Finest Playing Cards™
Playing Cards Fit for a King
In 2011, we released the original Monarchs. They quickly became our best-selling deck, and they ushered in a new standard for luxury playing cards. Soon after, we dressed them in red. Monarchs are back in a new print edition, with a much more vivid, vibrant red box.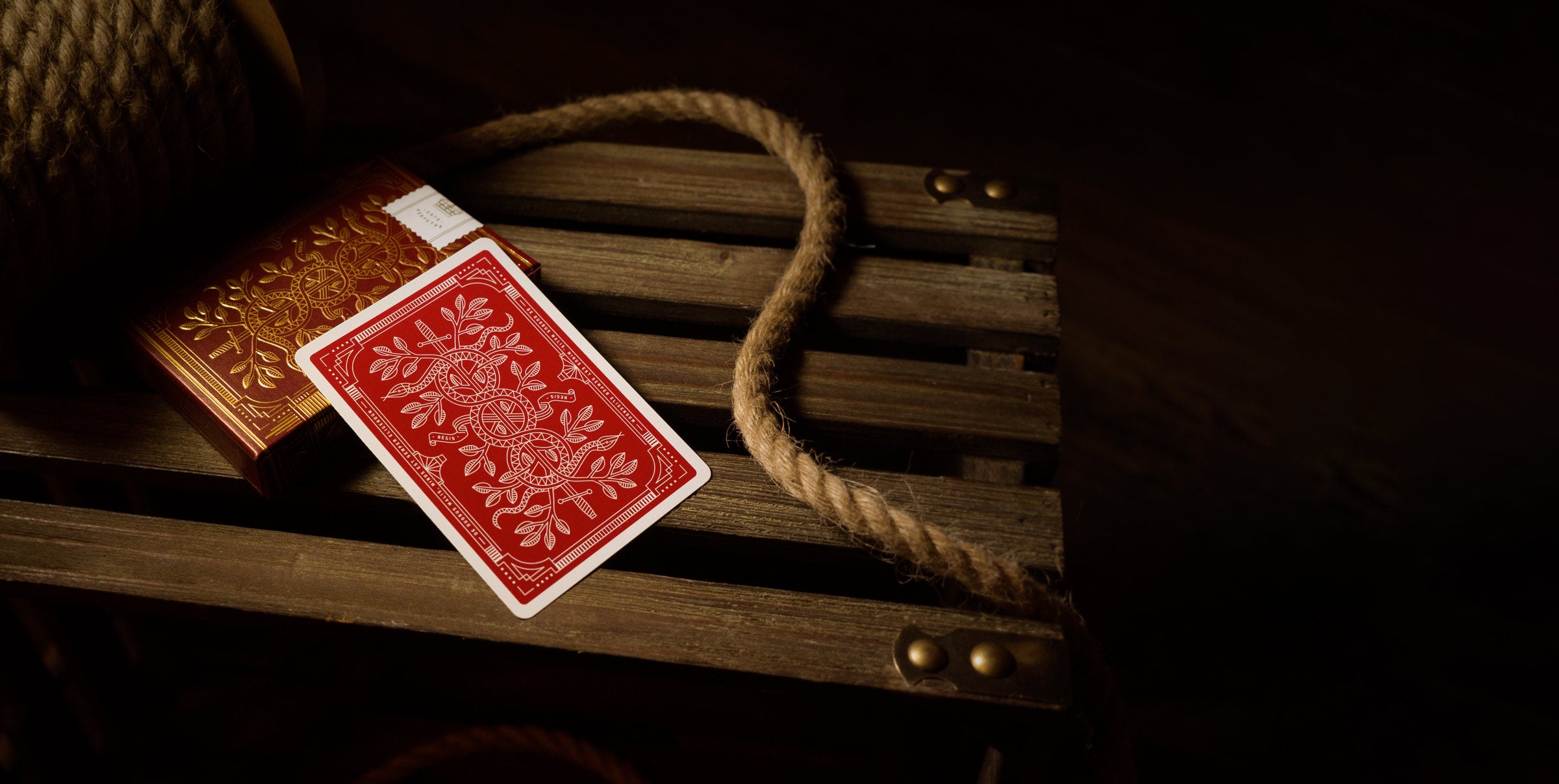 New & Improved
Now You See Me Feature Films
We spent time refining the world's finest deck. It turned out better than we could ever imagine. We treated the back design with a vibrant, dramatic shade of red. For the tuck case, we worked alongside our print team to take an existing soft-touch paper and then darkened the tone while maintaining the vibrance of the red color.

Snakes twist around an evolution of sword and tree. Guiding the edges are the words
"de duobus malis, minus est semper eligendum."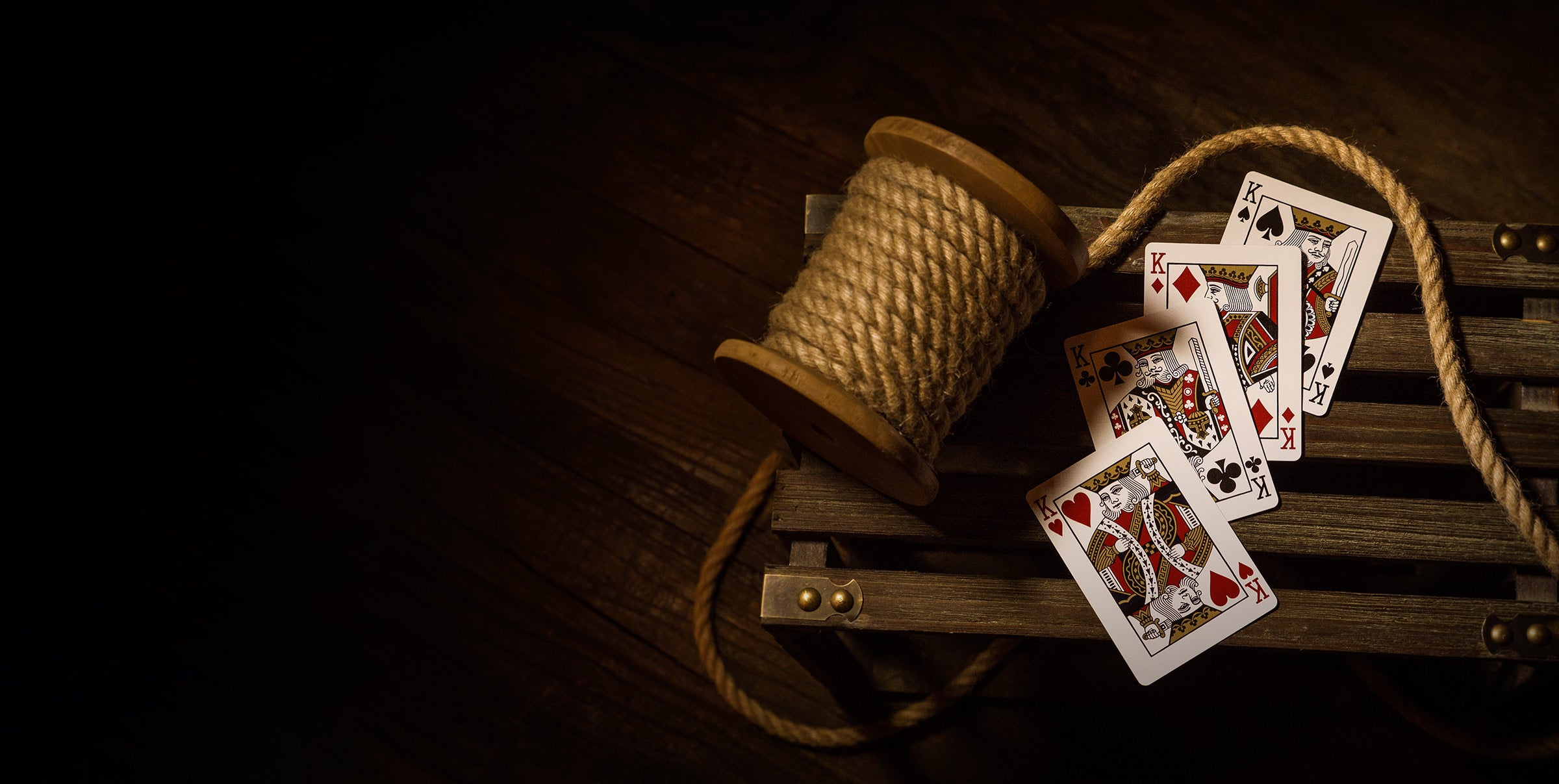 The Gold Standard
Preferred by Card Flourishers, Players, and Magicians Alike
The goal was to make playing cards fit for a king. The world's finest. Regal. We feel one step closer to accomplishing that mission than ever before. We know you're going to love them. In stock and available for immediate shipping.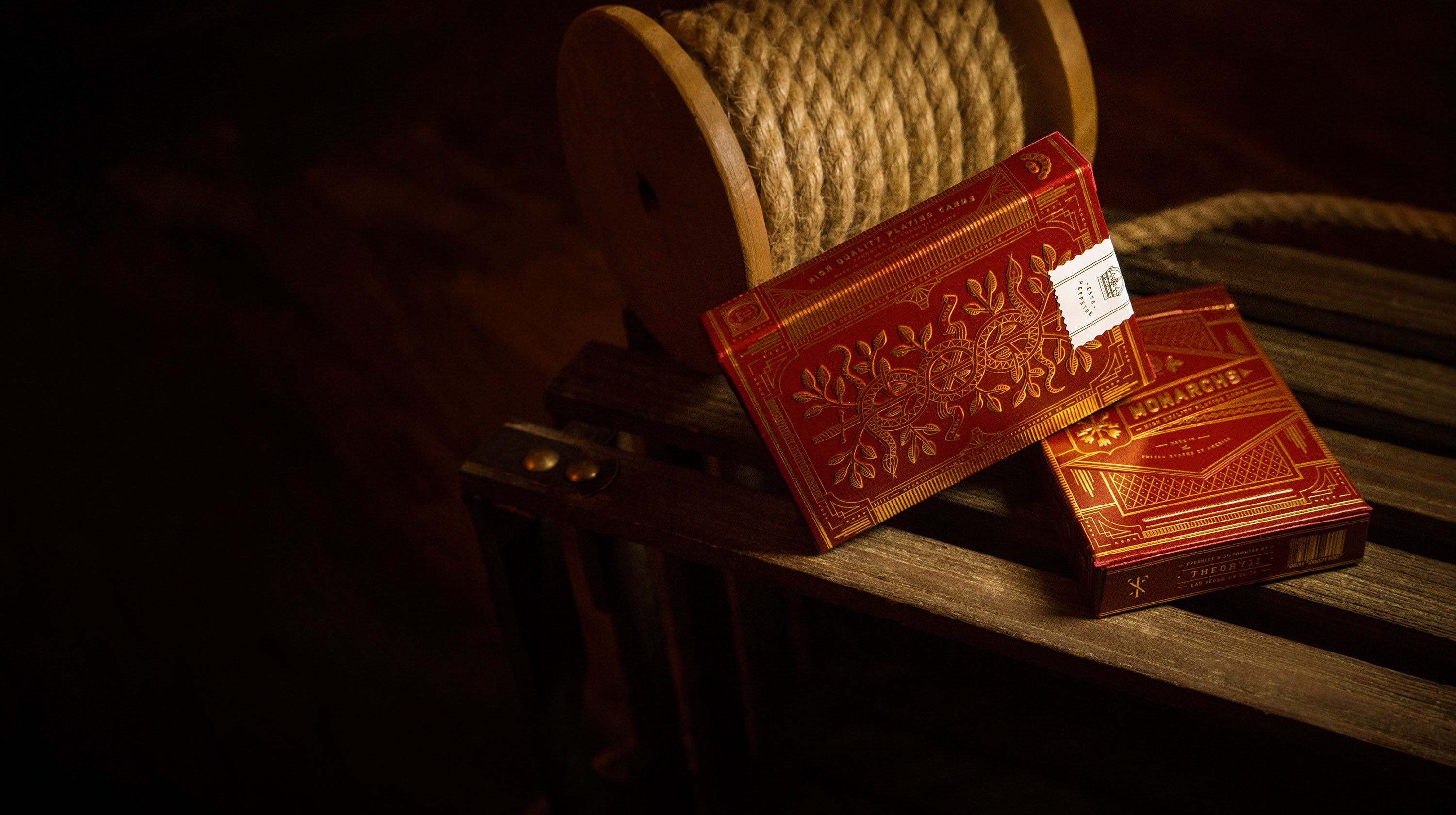 Buy Now
Red Monarchs are the perfect stocking stuffer for design aficionados, poker players, and card-collectors alike.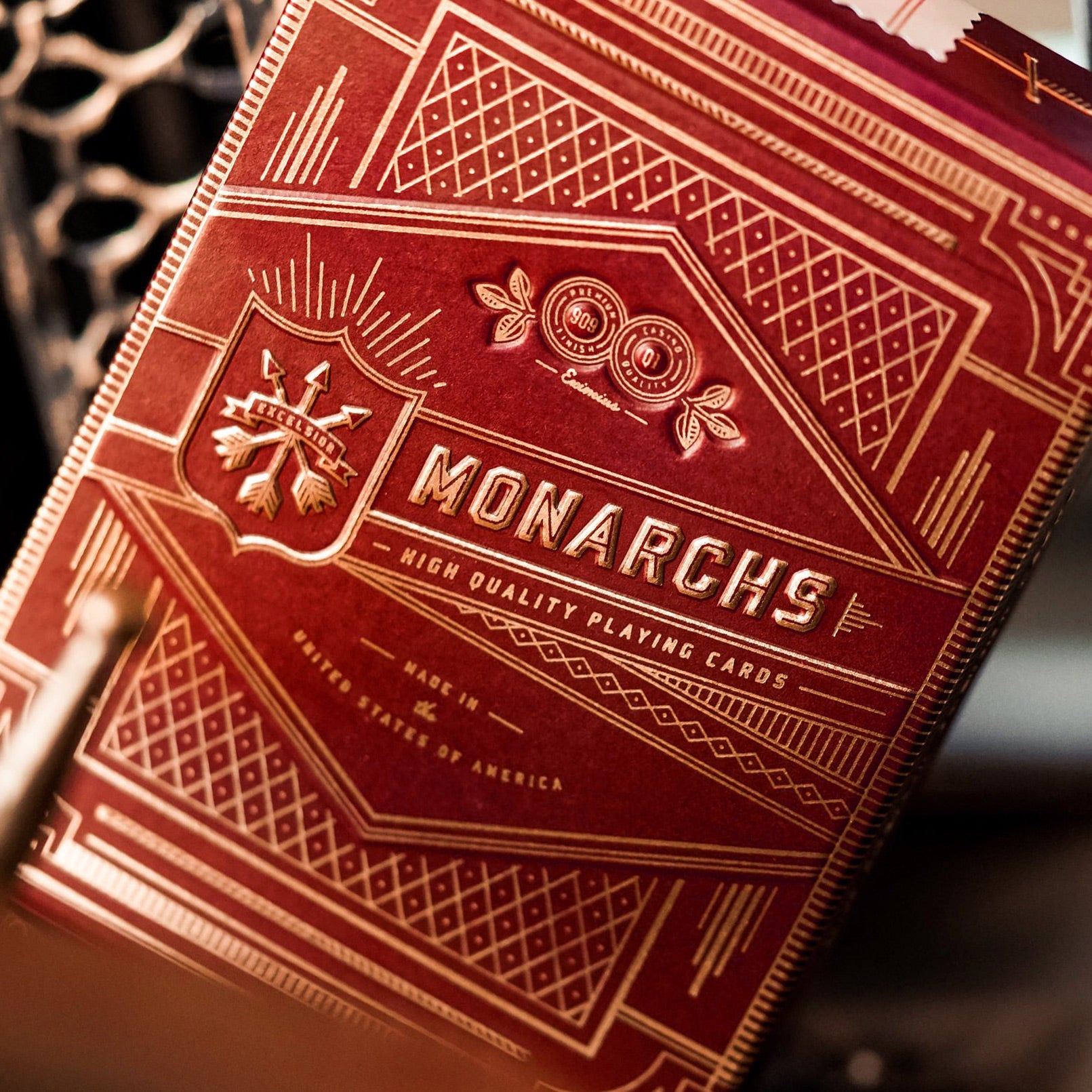 Related Products
{{ (review_count > 0) ? review_count : '' }} Review{{ (review_count !==1) ? 's' : '' }}
Rating:
From rating{{ (rating_count!==1) ? 's' : '' }}